<< Back
Gabrielle Kissinger
Senior Policy Advisor
Forest Policy, Trade, and Finance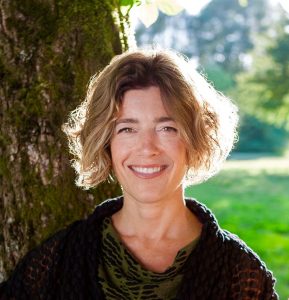 Gabrielle works on land and forest policies, constitutional reform, and recognition of customary and ethnic land rights in Myanmar. She is also Principle of Lexeme Consulting, in Vancouver, Canada.  She brings almost 30 years of experience in developing policy responses to drivers of forest loss, designing (or reforming) fiscal policies and incentives for more sustainable land use, and harnessing markets to drive changes in land use.
She was a Senior Advisor to the UN-REDD Programme and UN Environment, and has worked mostly in Indonesia, Vietnam, Myanmar, Bhutan, Zambia, Kenya, and Brazil in the last ten years. In the mid-2000's, she helped legislate the historic Great Bear Rainforest agreements along Canada's west coast. She has capitalized on opportunities to protect land and promote sustainable forestry when large-scale timberland divestiture occurred across the Northeastern US in the late 1990's and early 2000s. She helped create the Maine Woods Initiative of the Appalachian Mountain Club, now 70,000 acres of conserved forest land, over 120 miles of recreational trails and nature-based tourism, and Forest Stewardship Council certified forestry in Maine. She was a Peace Corps volunteer in Lesotho when South Africa transitioned from apartheid. Gabrielle holds a M.A. in natural resources management and environmental policy from Tufts University, a B.A. in philosophy and political science from University of California, Santa Barbara, and is a PhD candidate in the Environmental Policy Group at Wageningen University in the Netherlands.
Sorry, there are no matching blog posts.