<< Back
Oly Bracho
CFO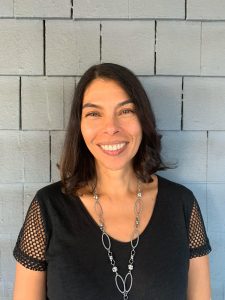 Oly Bracho is the Chief Financial Officer at Forest Trends. In this role, she is responsible for managing the institution's financial affairs, and in conjunction with the Board of Directors and senior leadership team, ensures that the organization makes sound strategic decisions on the use of its resources and operates in an effective and fiscally sound manner. 
Ms. Bracho has over 20 years of experience in international finance and operations with global nonprofit organizations. Prior to joining Forest Trends, she held the positions of Vice President of Finances and Operations at Women for Women International and Rare Conservation, where she led all financial aspects of the organization and oversaw its legal, information technology, annual planning and budgeting. Before Women for Women and Rare Conservation, Ms. Bracho worked at Conservation International (CI) as the Senior Operations Director for Field Programs, where she led efforts to formulate and implement sustainable financing strategies. She also worked at The Nature Conservancy (TNC) and World Wildlife Fund (WWF) leading financial and operational functions.
Ms. Bracho holds a Master's degree in International Management, specializing in international finance from the University of Maryland, where she also received her Bachelor's degree in Economics. Ms. Bracho speaks fluent English and Spanish
Sorry, there are no matching publications.
Sorry, there are no matching blog posts.