Rüschlikon, Switzerland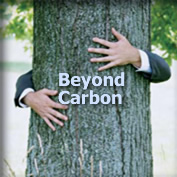 The Katoomba VI workshop focused on frameworks for ecosystem service markets, including the roles of political institutions, bilateral and multilateral institutions as well as industry leadership through new initiatives such as the Equator Principles and the Sustainable Agriculture Initiative. Sector specific workshops explored the exposure of industries such as food and agriculture, mining, oil and gas, and power generation, forestry and pulp and paper and the financial sector to water, biodiversity and carbon risks.
To view presentations and information from the Lucarno conference, click the 'Side Event' tab.
Proceedings & Agenda
Final Agenda and Schedule
(685KB)
---
Conference goals
"Beyond carbon – emerging markets for ecosystem services" will promote the development of markets, trading and financial mechanisms that recognise the value of the environmental services of ecosystems.This conference, and associated workshops, will aim to expose participants to the thinking of leading practitioners and innovators in the field of environmental service finance. Specifically, the conference will:
Facilitate understanding about the latest concepts in developing markets for ecosystem services;
Present a range of compelling international case studies on markets involving ecosystem assets and the services they provide;
Identify potential partners and investments associated with emerging markets for carbon, water and biodiversity management;
Analyse the exposure of different industries to carbon, water and biodiversity risks;
Explore the risks to investors arising from the degradation of natural ecosystems;
Debate the future interplay of financial and environmental interests.
Resources
Day ONE
Day Two
The role of bilateral institutions
Hans-Peter Egler, State Secretariat for Economic Affairs, SECO

(386KB)

Market-Based Instruments: The Forum Approach
José-Marí­a Figueres, Co-Chief Executive Officer, World Economic Forum
Role of Multilateral Banks in Market Development Making a Market for Carbon Sinks
Ken Newcombe, BioCarbon Fund

(669KB)

Managing tropical forests sustainably


Andres Gut, Precious Woods

Closing Remarks: Fingerprints and Footprints: A Reinsurer's Perspective


Christopher Walker, Swiss Re

Rethinking Investments in Forestry
Clark S. Binkley, Ph.D., Managing Director and CIO, Hancock Timber Resource Group

(84KB)

Global Forest Products: Monetizing Ecosystem Services Through Certification
John Earhart, Global Environment Funds

(199KB)

Emerging Nexus: Solar Power/Water/Environment – The Right Idea at the Right Time
Anand Rangarajan, WorldWater Corporaion

(634KB)

When Money Flows Upstream: Payment for Watershed Services in Guatemala.
Melissa Edwards, WWF Central America and Defensores de la Naturaleza WWF Central America and Defensores de la Naturaleza

(232KB)

Making Markets Work for Water
Thomas Streiff, Head Group Sustainability Management, Swiss Re

(66KB)

Alternative Financing Model for Sustainable Management in the San Nicolas Forests, Colombia
Carmenza Robledo, Intercooperation/EMPA

(690KB)

Forestry Investment In Australia: The Concept of Natural Infrastructure
David Brand, Hancock Natural Resource Group

(434KB)

Forest Carbon Alliance: Mobilizing Forest Carbon Trading to Achieve the Millennium Development Goals
Sara Scherr, Forest Trends

(108KB)

The Climate Investment Partnership: Lowering Transaction Costs
Nigel Antony Baker, Climate Change Investment Partnership

(73KB)

Technicalities of carbon forestry
Pedro Moura Costa, EcoSecurities

(57KB)

Advances in Measuring and Monitoring Carbon and other Ecosystem Services
Sandra Brown, Winrock International

(854KB)

How to insure permanence?
Wolfgang Ortloff, Greenhouse Gas Risk Solutions, Swiss Re

(427KB)

Bringing Forest to the Mainstream Economy – institutional frameworks and economic instruments to reduce deforestation: Costa Rica, 1991-2001 FUNDECOR
Franz Tattenbach, FUNDECOR

(771KB)

Defining the Bios: an Objective Basis for Biodiversity Market System
Jim Shields

(180KB)
Side Event
Information from the private Lucarno Conference:
---
Presentations from Lucarno: