Back to Home Page
Democratic People's Republic of Korea
Democratic Republic of the Congo
Lao People's Democratic Republic
Saint Vincent and the Grenadines
United Republic of Tanzania
Bolivia
Download Country Dashboard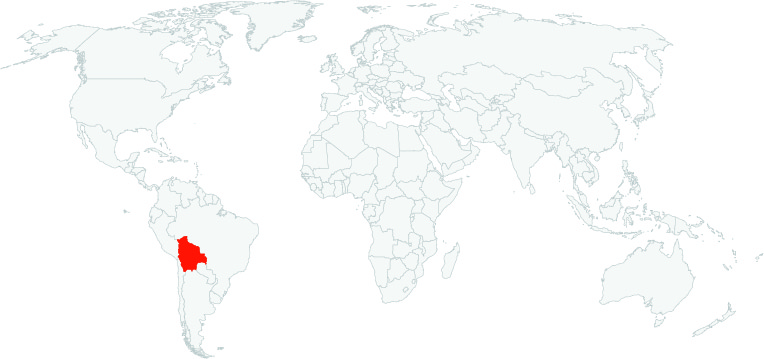 Log Export Restriction
Yes
Other Timber Export Restrictions
Yes
Legality Risks
Click for

details on legality risks
Bolivia has seen a 9.5 percent decrease in forest cover since 2000, with soaring rates of forest destruction widely reported in 2019 and 2020. Bolivia became the third highest country globally for total area of forest destruction in 2020 losing 277,000 hectares, only surpassed by Brazil and the Democratic Republic of the Congo. Around two-thirds of the deforestation in Bolivia is reportedly for conversion for industrial agriculture, with hotspots in southeast Bolivia where fires have raged through the drier Chiquitano and Chaco forests. Government efforts to diversify country exports contributed to the soaring rates of forest loss, such as a supreme decree in July 2019, which authorized the expansion of the agricultural frontier in Beni and Santa Cruz departments and allowed for new burning for agricultural purposes.
Illegal logging is widespread and there are reports of illegally harvested Bolivian timber being trafficked across the borders and exported from Peru and Brazil.

Corruption is a significant challenge with reports of false or fraudulent documents issued by government officials for Bolivian harvested timber.

Loopholes in transport laws are being exploited which facilitates timber being sold without documentation.

There is a risk that Bolivian harvested high value species are exported in contravention of export restrictions and tied to the wider illegal drugs trade.

Enforcement and penalties remain weak and insufficient to deter illegal logging and illegal export.
Read more by downloading the Bolivia Timber Legality Risk Dashboard here.
Latest Updates
Click for

latest news from Bolivia
Publications
Click for

publications related to Bolivia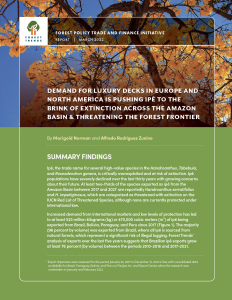 "Ipê," the trade name for several high-value species in the Handroanthus, Tabebuia, and Roseodendron genera, is critically overexploited and at risk of extinction. Predominantly used in exterior decking and flooring, 85% of the demand for ipê comes from American, Canadian, and European markets. Over the last 30 years, ipê populations have severely declined, with at[…]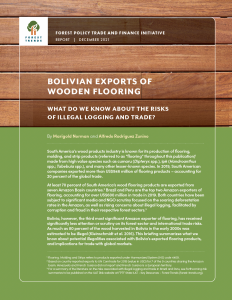 South America's wood products industry is known for its production of flooring, molding, and strip products made from high value species such as cumaru (Dipteryx spp.), ipê (Handroanthus spp.; Tabebuia spp.), and many other lesser-known species. In 2019, South American companies exported more than US$946 million of flooring products – accounting for 20 percent of[…]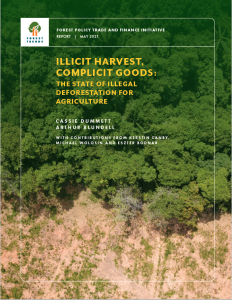 While subsistence agriculture and logging still contribute to deforestation, commercial-scale agricultural expansion is now recognized as by far the single largest driver of deforestation worldwide and thus also of greenhouse gas emissions from land-use change. Several initiatives have quantified how much and where deforestation is driven by commercial agriculture, and even how much of this […]
Key Resources
Click here for a collection of Forest Trends publications related to IDAT Risk, including the full set of Timber Legality Risk Country Dashboards.
Methodology
Click here to access the Global Illegal Logging and Associated Trade (ILAT) Risk assessment tool and to download the Forest Trends User Guide describing the functionality of the ILAT Risk Data Tool.
Click here to access the Cattle Data Tool.
Export Restrictions
Click here to download a database of forest policy export restrictions.