Back to Home Page
Democratic People's Republic of Korea
Democratic Republic of the Congo
Lao People's Democratic Republic
Saint Vincent and the Grenadines
United Republic of Tanzania
Brazil
Download Country Dashboard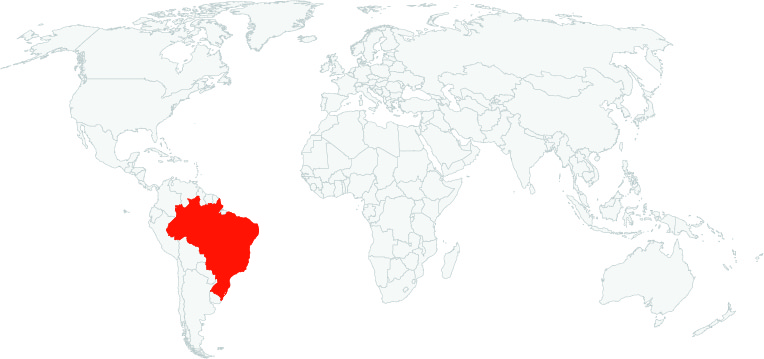 Log Export Restriction
Yes
Other Timber Export Restrictions
Yes
Legality Risks
Click for

details on legality risks
Illegal logging has soared since 2012, particularly in natural forests. In 2020, deforestation in Brazil's Amazon rose to its highest level in more than a decade, and reports indicate that forest clearances in Brazil's Amazon region rose 17 percent in the first six months of 2021. While Brazil saw dramatic reductions in deforestation and illegal logging in the period between 2000 and 2012 as a result of strong political commitment, conservation measures and enforcement efforts, there have been well publicized concerns about the scale of forest destruction (deforestation and forest degradation caused by logging) in the Amazon over the last few years.
Illegal logging is widespread and a high percentage of Brazil's timber has been reported to be illegal.

Illegal logging and land grabbing are highly associated with violent conflicts in rural and indigenous communities, often driven by organized criminal networks.

High-value species from natural forests are at an elevated risk for illegal harvest.

Fraud and corruption are common and there is a risk that illegal timber is laundered into supply chains for all species.

Despite several high-profile enforcement operations that revealed systemic fraud and illegal logging, enforcement is limited in capacity and has been weakened further under the current political administration.

There have been widespread reports about the weakening of laws and requirements, some retroactively, applying to timber exported to international markets from Brazil.

There is also a high-risk of tax evasion for timber products from Brazil.

Interpol and the EU Member States have issued high alert warnings for illegal timber from Brazil.

Illegalities related to ownership of land and land conversion are a risk for timber sourced from Brazil.

 
Read more by downloading the Brazil Timber Legality Risk Dashboard here.
Latest Updates
Click for

latest news from Brazil
Publications
Click for

publications related to Brazil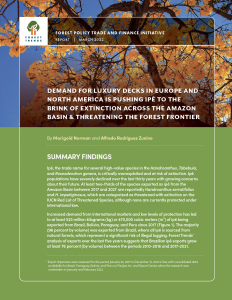 "Ipê," the trade name for several high-value species in the Handroanthus, Tabebuia, and Roseodendron genera, is critically overexploited and at risk of extinction. Predominantly used in exterior decking and flooring, 85% of the demand for ipê comes from American, Canadian, and European markets. Over the last 30 years, ipê populations have severely declined, with at[…]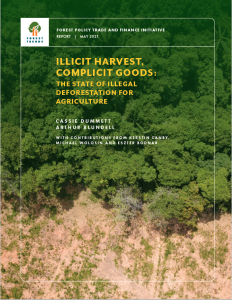 While subsistence agriculture and logging still contribute to deforestation, commercial-scale agricultural expansion is now recognized as by far the single largest driver of deforestation worldwide and thus also of greenhouse gas emissions from land-use change. Several initiatives have quantified how much and where deforestation is driven by commercial agriculture, and even how much of this […]
Key Resources
Click here for a collection of Forest Trends publications related to IDAT Risk, including the full set of Timber Legality Risk Country Dashboards.
Methodology
Timber Data Tool
Click here to access the Global Illegal Logging and Associated Trade (ILAT) Risk assessment tool and to download the Forest Trends User Guide describing the functionality of the ILAT Risk Data Tool.
Export Restrictions
Click here to download a database of forest policy export restrictions.