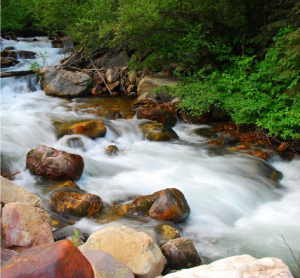 By Genevieve Bennett and Melissa Gallant
View Publication
Water quality trading is a promising tool that offers a flexible, more cost-effective approach to reducing pollution in our waterways than more traditional engineered solutions. Yet a lack of sufficient demand for credits has been a consistent barrier to scaling up water quality trading in the United States.
The National Network on Water Quality Trading (NNWQT) is a network of diverse organizations representing agriculture, wastewater utilities, environmental groups, regulatory agencies, and the practitioners delivering water quality trading programs. In the fall of 2017, NNWQT partnered with Forest Trends' Ecosystem Marketplace and the US Environmental Protection Agency's EnviroAtlas project team to map watersheds where potential demand for water quality trading may exist. Findings will inform a new action agenda for stimulating demand for water quality credits and other market-based programs that can produce investments in nonpoint source water quality improvements as an alternative to traditional compliance strategies.
Here, we present detailed results of a geospatial analysis mapping potential demand for both agriculture-generated water quality credits and stormwater credits. These maps are intended to inform the NNWQT in its work crafting a new national strategy for scaling up demand. Development of a suitability analysis has helped the NNWQT to test its assumptions about what drives demand for trading, identify where opportunities to influence demand drivers may exist, and communicate visually the potential scale of trading.
Check out the StoryMap here: