Back to Home Page
Democratic People's Republic of Korea
Democratic Republic of the Congo
Lao People's Democratic Republic
Saint Vincent and the Grenadines
United Republic of Tanzania
Ukraine
Download Country Dashboard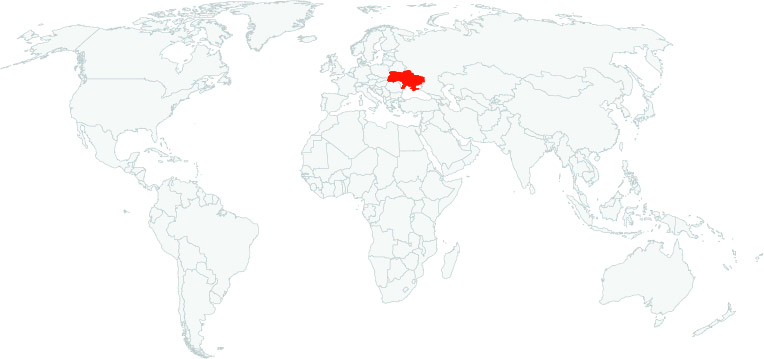 Log Export Restriction
Yes
Other Timber Export Restrictions
Yes
Legality Risks
Click for

details on legality risks
On 24 February 2022 the Russian Federation launched an invasion of Ukraine. The political situation remains extremely volatile. The timber legality dashboard was drafted prior to the current conflict. 
Fraud and corruption have been historically a pervasive problem impacting the forest sector and the full timber supply chain from harvest to export.

 

Reported rates of illegal logging in Ukraine vary considerably, reflecting the distinction between wood theft/illegal logging without papers and illegal logging with papers.

 

High-profile investigations released in 2018 and 2020 by the NGO Earthsight report illegal logging associated with FSC- certified timber in Ukraine. FSC strongly denies Earthsight's findings.

Enforcement remains limited in capacity.

 

EU Member States have issued high alert warnings for illegal timber from Ukraine.

The political and legal context is evolving which makes the timber legality context fluid.
Read more by downloading the Ukraine Timber Legality Risk Dashboard here.
Latest Updates
Click for

latest news from Ukraine
October 1, 2021
Forty-three organizers of illegal logging schemes, including high-ranking officials of state forestry enterprises, have been convicted in Ukraine since the beginning of this year, Ukraine's SBU State Security Service has told Ukrinform.
More...
September 1, 2021
A group of companies found to have illegally logged as many as 4mn trees in Siberian forests supplied furniture giant Ikea with wood for years, with a product likely to have contained the illegally sourced Russian wood sold every two minutes, according to the results of an investigation by environmental NGO Earthsight released in July.
More...
Key Resources
Click here for a collection of Forest Trends publications related to IDAT Risk, including the full set of Timber Legality Risk Country Dashboards.
Methodology
Timber Data Tool
Click here to access the Global Illegal Logging and Associated Trade (ILAT) Risk assessment tool and to download the Forest Trends User Guide describing the functionality of the ILAT Risk Data Tool.
Export Restrictions
Click here to download a database of forest policy export restrictions.