Back to Home Page
Democratic People's Republic of Korea
Democratic Republic of the Congo
Lao People's Democratic Republic
Saint Vincent and the Grenadines
United Republic of Tanzania
Syria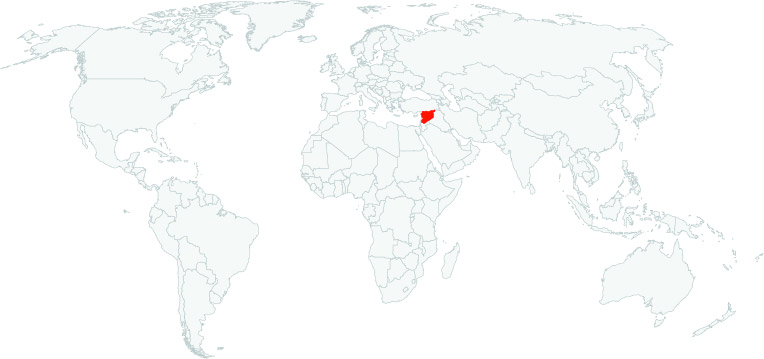 Latest Updates
Click for

latest news from Syria
August 20, 2023
Threats to forests in Syria amid uncontrolled logging
After more than twelve years of ongoing conflict, Syria is facing a severe economic crisis that has seen its local currency lose over 99 percent of its value. The majority of Syrians now live below the poverty line.
A report released in March 2023 by PAX for Peace about the growing phenomenon of tree cutting across all provinces in Syria. statea that "rising fuel prices, coupled with mass displacement, are the main drivers of widespread deforestation in Syria. Civilians are cutting down trees for cooking and heating."
The report also added that "there are clear indications that armed groups also use illegal logging and selling wood as a source of income."
More...
August 20, 2023
Illegal logging turns Syria's forests barren
On a riverbank in war-ravaged Syria's north, felling has reduced what was once a lush forest to dispersed trees and decimated trunks poking out from dry, crumbly soil. Twelve years of conflict that led to a spike in illegal logging, along with the effects of climate change and other factors, have eroded Syria's greenery.
More...
Key Resources
Click here for a collection of Forest Trends publications related to IDAT Risk, including the full set of Timber Legality Risk Country Dashboards.
Methodology
Click here to access the Global Illegal Logging and Associated Trade (ILAT) Risk assessment tool and to download the Forest Trends User Guide describing the functionality of the ILAT Risk Data Tool.
Click here to access the Cattle Data Tool.
Export Restrictions
Click here to download a database of forest policy export restrictions.