Back to Home Page
Democratic People's Republic of Korea
Democratic Republic of the Congo
Lao People's Democratic Republic
Saint Vincent and the Grenadines
United Republic of Tanzania
Suriname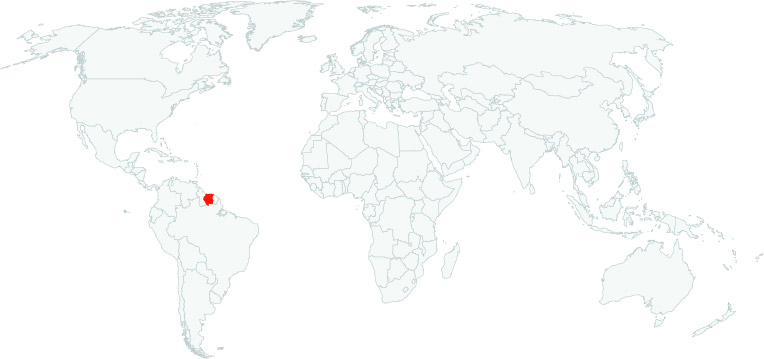 Log Export Restriction
Yes
Other Timber Export Restrictions
Yes
Latest Updates
Click for

latest news from Suriname
August 10, 2023
Amazon nations decry EU deforestation rules in thinly-veiled joint condemnation
Amazon nations have attacked in a joint declaration the "proliferation" of environmental rules in trade, echoing a growing backlash against new EU deforestation requirements.
The final document does not single out the European law specifically, but it condemns "the proliferation of unilateral trade measures based on environmental requirements and norms which constitute trade barriers".
More...
June 7, 2023
The geography of environmental degradation in the Amazon
Mongabay has begun publishing a new edition of the book, "A Perfect Storm in the Amazon," in short installments and in three languages: Spanish, English and Portuguese.
Chronicling the efforts of nine Amazonian countries to curb deforestation, this edition provides an overview of the topics most relevant to the conservation of the region's biodiversity, ecosystem services and Indigenous cultures, as well as a description of the conventional and sustainable development models that are vying for space within the regional economy.
More...
Key Resources
Click here for a collection of Forest Trends publications related to IDAT Risk, including the full set of Timber Legality Risk Country Dashboards.
Methodology
Click here to access the Global Illegal Logging and Associated Trade (ILAT) Risk assessment tool and to download the Forest Trends User Guide describing the functionality of the ILAT Risk Data Tool.
Click here to access the Cattle Data Tool.
Export Restrictions
Click here to download a database of forest policy export restrictions.