Back to Home Page
Democratic People's Republic of Korea
Democratic Republic of the Congo
Lao People's Democratic Republic
Saint Vincent and the Grenadines
United Republic of Tanzania
Singapore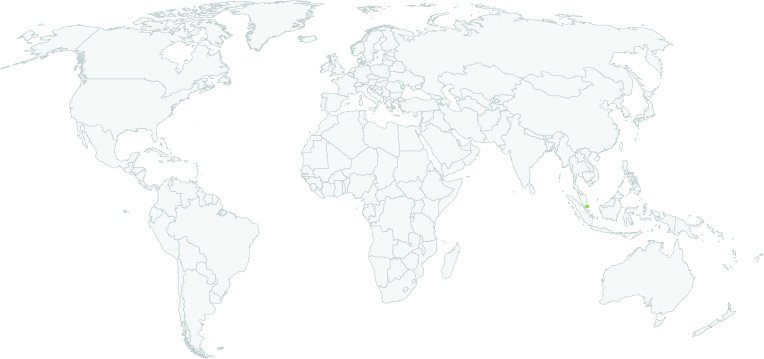 Latest Updates
Click for

latest news from Singapore
November 20, 2023
New investigation casts doubt on a Singapore-listed palm oil giant's green claims
But an investigation by nonprofit newsroom The Gecko Project reveals how First Resources' majority shareholders, the billionaire Fangiono family, have breached their company's pledge of "sustainable" production by secretly controlling companies that environmental analysts found had cleared large areas of rainforest in Indonesia.
The investigation in collaboration with the International Consortium of Investigative Journalists also spotlights a loophole in the Singapore Exchange's reporting rules that allows listed companies to publish so-called sustainability reports, without requiring that an independent firm audits the company's green claims.
More...
October 26, 2023
US 'perfect playground' for laundering money linked to environmental crimes, new report finds
The report by the Financial Accountability and Corporate Transparency (FACT) Coalition, published on Oct. 26,  said that "critical gaps" in the U.S. anti-money laundering system are vulnerable to exploitation by criminal groups, including those behind the destruction of the Amazon, the world's largest tropical rainforest.
FACT's analysis focuses on forestry crimes and illegal mining in Peru and Colombia.  The report also summarizes how U.S. importers sidestep the law by not trading directly with the blacklisted Myanmar Timber Enterprise (MTE) but instead with non-sanctioned Myanmar exporters and middlemen based in Singapore, Thailand and other third countries.
More...
Key Resources
Click here for a collection of Forest Trends publications related to IDAT Risk, including the full set of Timber Legality Risk Country Dashboards.
Methodology
Click here to access the Global Illegal Logging and Associated Trade (ILAT) Risk assessment tool and to download the Forest Trends User Guide describing the functionality of the ILAT Risk Data Tool.
Click here to access the Cattle Data Tool.
Export Restrictions
Click here to download a database of forest policy export restrictions.