Back to Home Page
Democratic People's Republic of Korea
Democratic Republic of the Congo
Lao People's Democratic Republic
Saint Vincent and the Grenadines
United Republic of Tanzania
Russian Federation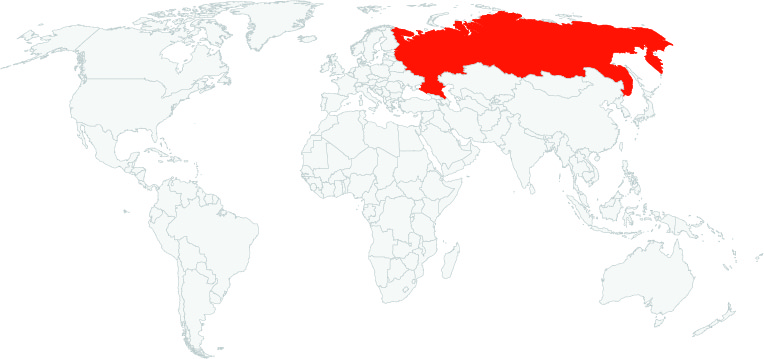 Log Export Restriction
Yes
Other Timber Export Restrictions
Yes
Latest Updates
Click for

latest news from Russian Federation
View More Articles
August 3, 2022
Timber Trade Federation (TTF) issued import warning for TTF-members on birch plywood from the Far East.
"It has been nearly six months since Russia's awful invasion of Ukraine, with few signs the conflict is going to abate anytime soon.
Though grain exports began to leave Ukraine this week for the first time since the war began, international sanctions on Russia remain very much in place.
Along with maritime sanctions and restrictions on Russian payments, the most significant sanction for our industry is the Russian timber import ban.
More...
Key Resources
Click here for a collection of Forest Trends publications related to IDAT Risk, including the full set of Timber Legality Risk Country Dashboards.
Methodology
Timber Data Tool
Click here to access the Global Illegal Logging and Associated Trade (ILAT) Risk assessment tool and to download the Forest Trends User Guide describing the functionality of the ILAT Risk Data Tool.
Export Restrictions
Click here to download a database of forest policy export restrictions.