Back to Home Page
Democratic People's Republic of Korea
Democratic Republic of the Congo
Lao People's Democratic Republic
Saint Vincent and the Grenadines
United Republic of Tanzania
Republic of the Congo
Download Country Dashboard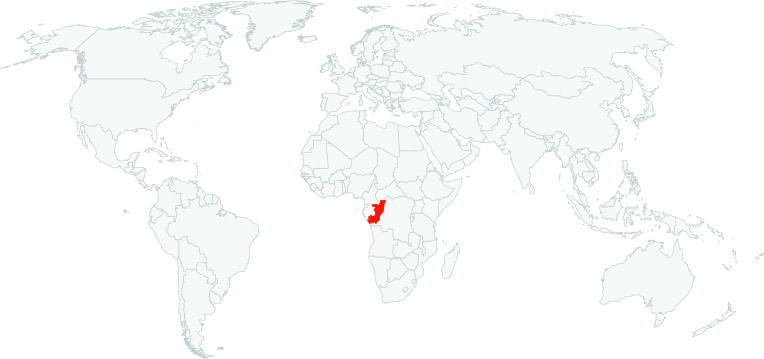 Log Export Restriction
Yes
Other Timber Export Restrictions
No
Legality Risks
Click for

details on legality risks
Despite improvements to the legislative framework for forest management in 2020, illegal logging remains pervasive in the
Republic of the Congo (ROC).

The security situation in ROC is improving following a decade of violence in the 1990s, but corruption reportedly permeates almost every sector of the economy.

ROC has restricted exports of unprocessed products since 2000, but legal uncertainty since the 2020 Forest Code poses a risk that unprocessed logs continue to be illegally exported to international markets, particularly China and Vietnam.

Independent forest monitoring (IFM) has been a key feature of international efforts to improve forest governance since 2007.

 

NGOs continue to document sector-wide illegalities and corruption in the forest sector.
Read more by downloading the Republic of the Congo Timber Legality Risk Dashboard here.
Latest Updates
Click for

latest news from Republic of the Congo
March 19, 2022
Smoked fish is a popular delicacy in Congo. Locally known as Makwala, the fish is craved for its rich aroma. But for Makwala to meet the preferences of its ardent consumers, a lot of wood has to burn. The high demand for fuel to smoke fish is driving deforestation in Congo. Vast areas of mangrove forests have disappeared as a result.
More...
June 9, 2022
In view of the entry into force, from January 1 2023, of the measure prohibiting the export of logs in the six CEMAC countries (Cameroon, Congo, Gabon, Chad, CAR and Equatorial Guinea), a workshop devoted to the validation of the regional guidelines for taxation and forest certification is currently being held in Libreville.
More...
Key Resources
Click here for a collection of Forest Trends publications related to IDAT Risk, including the full set of Timber Legality Risk Country Dashboards.
Methodology
Timber Data Tool
Click here to access the Global Illegal Logging and Associated Trade (ILAT) Risk assessment tool and to download the Forest Trends User Guide describing the functionality of the ILAT Risk Data Tool.
Export Restrictions
Click here to download a database of forest policy export restrictions.