Back to Home Page
Democratic People's Republic of Korea
Democratic Republic of the Congo
Lao People's Democratic Republic
Saint Vincent and the Grenadines
United Republic of Tanzania
Philippines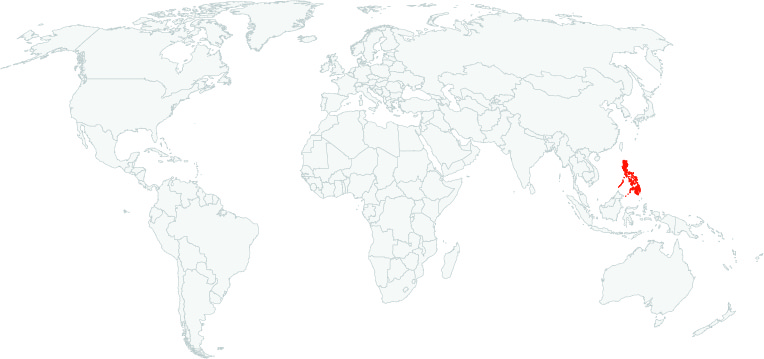 Log Export Restriction
Yes
Other Timber Export Restrictions
Yes
Latest Updates
Click for

latest news from Philippines
View More Articles
September 2, 2021
A barangay captain in Agusan del Sur was arrested for his alleged involvement in illegal logging activities in the area.
Brig. Gen. Romeo Caramat Jr., the director of Police Regional Office in Caraga (PRO-13) identified the arrested village chief as Gabby Natinga, 43, of Barangay San Pedro, Prosperidad town.
More...
August 26, 2020
In 2010, the Philippines had 13.2 million hectares of natural forest, extending over 62 percent  of the archipelago's land area. Last year, the country lost 46,800 hectares of forest. That is larger than Cebu City and most of the cities in Metro Manila. But that's just the tip of the iceberg.
More...
Key Resources
Click here for a collection of Forest Trends publications related to IDAT Risk, including the full set of Timber Legality Risk Country Dashboards.
Methodology
Timber Data Tool
Click here to access the Global Illegal Logging and Associated Trade (ILAT) Risk assessment tool and to download the Forest Trends User Guide describing the functionality of the ILAT Risk Data Tool.
Export Restrictions
Click here to download a database of forest policy export restrictions.