Back to Home Page
Democratic People's Republic of Korea
Democratic Republic of the Congo
Lao People's Democratic Republic
Saint Vincent and the Grenadines
United Republic of Tanzania
Panama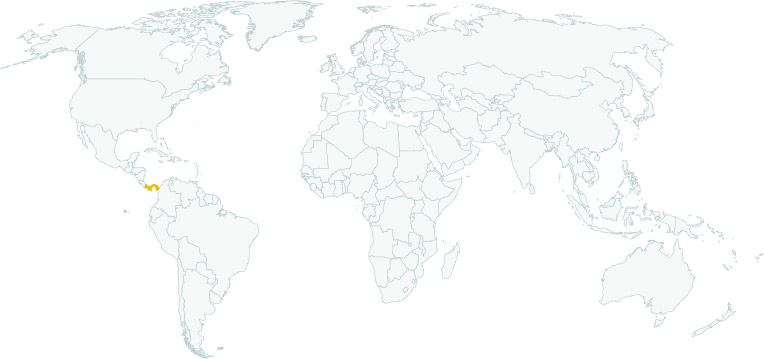 Log Export Restriction
Yes
Other Timber Export Restrictions
Yes
Latest Updates
Click for

latest news from Panama
May 5, 2022
Panama's Indigenous Groups Wage High-Tech Fight for Their Lands
With help from U.S. organizations, Panama's Indigenous people are using satellite images and other technologies to identify illegal logging and incursions by ranchers on their territory. But spotting the violations is the easy part — getting the government to act is far harder.
More...
April 4, 2022
Panama Struggles to Fight Timber Trafficking in Forests and Ports
Recent seizures of illegally sourced wood in Panama have highlighted the important role the country plays the international timber trade, due to both its strategic geographical position and valuable species of trees on its territory. On March 28 and 31, Panamanian police seized two containers at ports in the northern city of Colón, carrying a species of local wood, known as cocobolo, on their way to China. Jointly, the two containers held around 850 pieces of cocobolo wood, also named Dalbergia retusa.
More...
Key Resources
Click here for a collection of Forest Trends publications related to IDAT Risk, including the full set of Timber Legality Risk Country Dashboards.
Methodology
Click here to access the Global Illegal Logging and Associated Trade (ILAT) Risk assessment tool and to download the Forest Trends User Guide describing the functionality of the ILAT Risk Data Tool.
Click here to access the Cattle Data Tool.
Export Restrictions
Click here to download a database of forest policy export restrictions.