Back to Home Page
Democratic People's Republic of Korea
Democratic Republic of the Congo
Lao People's Democratic Republic
Saint Vincent and the Grenadines
United Republic of Tanzania
Mozambique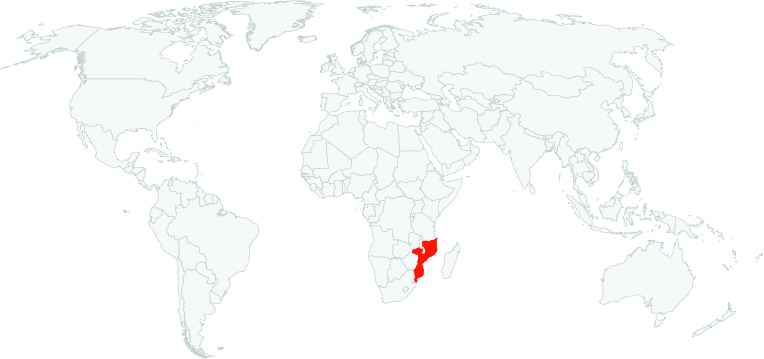 Log Export Restriction
Yes
Other Timber Export Restrictions
Yes
Latest Updates
Click for

latest news from Mozambique
View More Articles
October 13, 2021
Mozambique: Authorities seize 2,000 cubic metres of illegal timber for export
Mozambique's National Agency for Environmental Quality Control (Aqua) has seized over 2,000 cubic metres of wood that was being illegally exported through the port of Beira, in central Mozambique, the state agency said.
More...
September 23, 2021
Al-Shabaab and Chinese Trade Practices in Mozambique
In 2020, eight Mozambican public officials and one Chinese national named Zhao were arrested for illegally harvesting and exporting timber from Cabo Delgado — Mozambique's northernmost province — to China. According to local reports, five of the Mozambicans are awaiting trial while Zhao and three Mozambicans have been released, and the seized wood was returned to Zhao personally.
More...
Key Resources
Click here for a collection of Forest Trends publications related to IDAT Risk, including the full set of Timber Legality Risk Country Dashboards.
Methodology
Click here to access the Global Illegal Logging and Associated Trade (ILAT) Risk assessment tool and to download the Forest Trends User Guide describing the functionality of the ILAT Risk Data Tool.
Click here to access the Cattle Data Tool.
Export Restrictions
Click here to download a database of forest policy export restrictions.