Back to Home Page
Democratic People's Republic of Korea
Democratic Republic of the Congo
Lao People's Democratic Republic
Saint Vincent and the Grenadines
United Republic of Tanzania
Mexico
Download Country Dashboard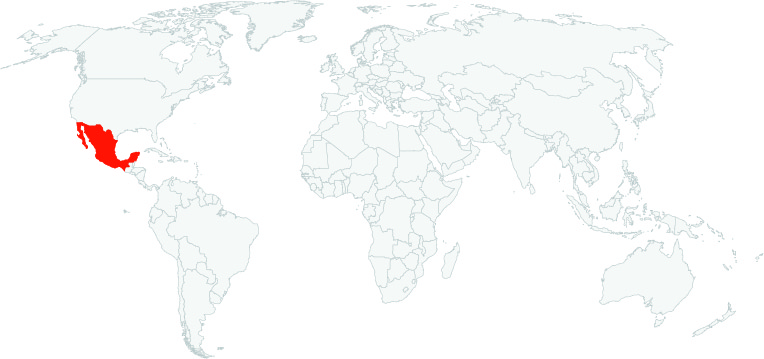 Legality Risks
Click for

details on legality risks
Estimates suggest that between 30 percent and 70 percent of all wood harvested in Mexico is illegal, amounting to between 5 and 14 million m3 of illegal supply annually.

 

Illegal logging is tied with organized crime, drugs, and human trafficking as well as human rights violations.

 

Violence is forcing displacement of farmers and indigenous peoples from their lands and increasing the risk of exploitation within the wood harvesting and processing industry.

Enforcement has been weakened in recent years as a result of austerity measures, and corruption at all levels perpetuates the high rates of illegal logging and low seizure rates.

Imports account for a significant proportion of the timber processed in Mexico.

While Mexico sources sawnwood from some low-risk countries such as the U.S. and Canada, a sizeable amount of hardwood is imported from high-risk source countries.

 

To date, despite efforts to develop a timber import regulation, Mexico still lacks effective and enforceable import controls.

 

There are reports of Convention on International Trade in Endangered Species (CITES) protected species being illegally exported to China.
Read more by downloading the Mexico Timber Legality Risk Dashboard here.
Latest Updates
Click for

latest news from Mexico
Publications
Click for

publications related to Mexico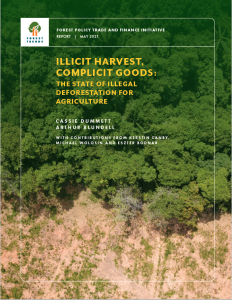 While subsistence agriculture and logging still contribute to deforestation, commercial-scale agricultural expansion is now recognized as by far the single largest driver of deforestation worldwide and thus also of greenhouse gas emissions from land-use change. Several initiatives have quantified how much and where deforestation is driven by commercial agriculture, and even how much of this […]
Key Resources
Click here for a collection of Forest Trends publications related to IDAT Risk, including the full set of Timber Legality Risk Country Dashboards.
Methodology
Click here to access the Global Illegal Logging and Associated Trade (ILAT) Risk assessment tool and to download the Forest Trends User Guide describing the functionality of the ILAT Risk Data Tool.
Click here to access the Cattle Data Tool.
Export Restrictions
Click here to download a database of forest policy export restrictions.