Back to Home Page
Democratic People's Republic of Korea
Democratic Republic of the Congo
Lao People's Democratic Republic
Saint Vincent and the Grenadines
United Republic of Tanzania
Mali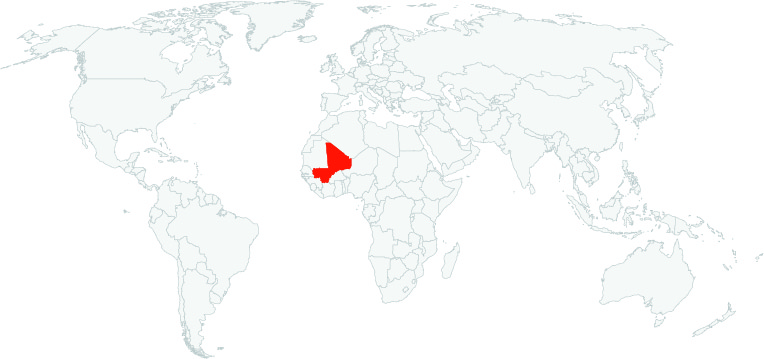 Log Export Restriction
Yes
Other Timber Export Restrictions
Yes
Latest Updates
Click for

latest news from Mali
June 11, 2022
China's forays into Africa's forests & illegal trade could lead to environmental disaster
China's forays into Africa's huge forest resources and indulgence in illegal trade disregarding the environment could lead to a disaster of monumental proportions.
A recent investigative report by international NGO Environmental Investigation Agency (EIA) has claimed that China's illegal imports of rosewood has led to massive devastation of Malian forests besides serving as a conduit for ivory smuggling. Western African state of Mali has become one of China's leading rosewood suppliers .
More...
May 19, 2022
China's Illegal Rosewood Trade with Mali Under Scrutiny
Between May 2020 and March 2022, China imported from Mali 220,000 trees' worth —148,000 tons — of a type of rosewood known as kosso despite a ban on its harvest and trade in the troubled West Africa nation, a report released Wednesday by the Environmental Investigation Agency (EIA) found.
More...
Key Resources
Click here for a collection of Forest Trends publications related to IDAT Risk, including the full set of Timber Legality Risk Country Dashboards.
Methodology
Click here to access the Global Illegal Logging and Associated Trade (ILAT) Risk assessment tool and to download the Forest Trends User Guide describing the functionality of the ILAT Risk Data Tool.
Click here to access the Cattle Data Tool.
Export Restrictions
Click here to download a database of forest policy export restrictions.