Back to Home Page
Democratic People's Republic of Korea
Democratic Republic of the Congo
Lao People's Democratic Republic
Saint Vincent and the Grenadines
United Republic of Tanzania
Madagascar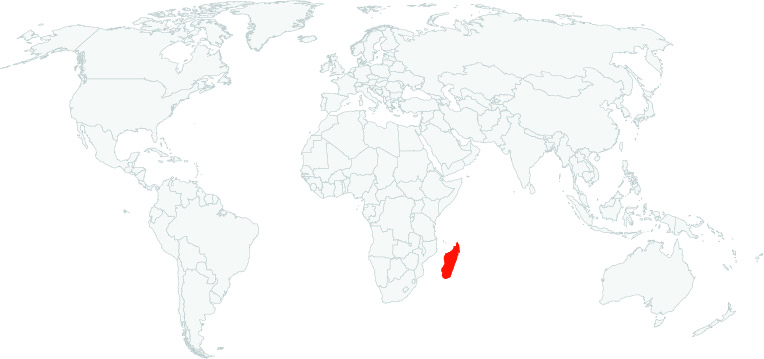 Log Export Restriction
Yes
Other Timber Export Restrictions
Yes
Latest Updates
Click for

latest news from Madagascar
December 28, 2022
In November, a Kenyan court ordered the release of 646 metric tons of Malagasy rosewood (Dalbergia spp.), worth up to $13 million, to a Hong Kong-based company from which it had been seized in 2014 by Kenyan authorities.
Lawyers for the Kenya Wildlife Services (KWS), which filed a case against the consignment owners, argued that trade in rosewood was banned under CITES, the international wildlife trade convention; however, the judge in the case disagreed.
More...
November 10, 2022
Vohibola forest is one of the last primary forests standing in eastern Madagascar, and home to the world's tiniest frogs and other rare and endangered creatures.
For a time, in the quiet imposed by COVID-19 pandemic lockdowns, Vohibola got a reprieve from some of the difficulties that have long plagued it, including deforestation, fires, and timber and charcoal trafficking.
More...
Publications
Click for

publications related to Madagascar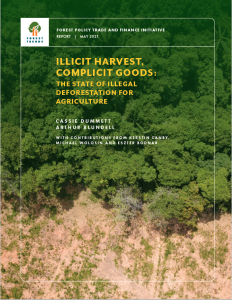 While subsistence agriculture and logging still contribute to deforestation, commercial-scale agricultural expansion is now recognized as by far the single largest driver of deforestation worldwide and thus also of greenhouse gas emissions from land-use change. Several initiatives have quantified how much and where deforestation is driven by commercial agriculture, and even how much of this […]
Key Resources
Click here for a collection of Forest Trends publications related to IDAT Risk, including the full set of Timber Legality Risk Country Dashboards.
Methodology
Timber Data Tool
Click here to access the Global Illegal Logging and Associated Trade (ILAT) Risk assessment tool and to download the Forest Trends User Guide describing the functionality of the ILAT Risk Data Tool.
Export Restrictions
Click here to download a database of forest policy export restrictions.