Back to Home Page
Democratic People's Republic of Korea
Democratic Republic of the Congo
Lao People's Democratic Republic
Saint Vincent and the Grenadines
United Republic of Tanzania
Lao People's Democratic Republic
Download Country Dashboard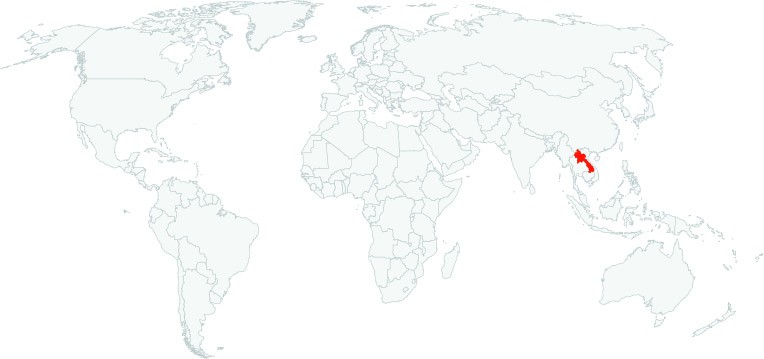 Log Export Restriction
Yes
Other Timber Export Restrictions
Yes
Legality Risks
Click for

details on legality risks
The Government of Lao People's Democratic Republic (Lao PDR) has developed new legislation, policies, and plans to promote economic development through socially and environmentally sustainable forest management but illegal logging remains a challenge.

There are risks associated with the land allocation process in Lao PDR and corruption persists, though this risk has been diminished by recent legal reforms around granting of concessions and management of conversion timber.

Lao PDR has introduced numerous bans on the exports of unprocessed logs and sawn timber which has dramatically reduced trade with Vietnam and China.

There remains a risk of unsustainable and illegal trade in the Convention on International Trade in Endangered Species of Wild Fauna and Flora (CITES)-listed species, but a recent (September 2021) Order has prohibited imports and exports of goods protected via international conventions, including CITES.

 

Enforcement is improving but is still weak and lacks sufficient resourcing.
Read more by downloading the Lao People's Democratic Republic Timber Legality Risk Dashboard here.
Latest Updates
Click for

latest news from Lao People's Democratic Republic
Key Resources
Click here for a collection of Forest Trends publications related to IDAT Risk, including the full set of Timber Legality Risk Country Dashboards.
Methodology
Click here to access the Global Illegal Logging and Associated Trade (ILAT) Risk assessment tool and to download the Forest Trends User Guide describing the functionality of the ILAT Risk Data Tool.
Click here to access the Cattle Data Tool.
Export Restrictions
Click here to download a database of forest policy export restrictions.