Back to Home Page
Democratic People's Republic of Korea
Democratic Republic of the Congo
Lao People's Democratic Republic
Saint Vincent and the Grenadines
United Republic of Tanzania
Kyrgyzstan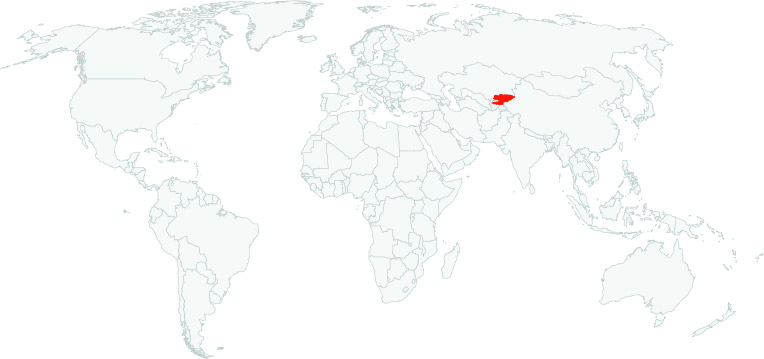 Latest Updates
Click for

latest news from Kyrgyzstan
December 20, 2022
Traders Are Sneaking Banned Russian and Belarusian Wood Into the EU By Pretending It's From Central Asia
Not long after imposing sanctions on wood imports from Russia and Belarus, Europe saw an influx of wood supposedly coming from Kazakhstan and Kyrgyzstan. Authorities say sanctions-busters are increasingly mislabeling wood as Central Asian so they can keep bringing it in to the EU.
Key findings:
Traders are evading European Union sanctions on Russian and Belarussian wood by declaring that it really comes from Central Asia.
Customs in Lithuania and Latvia are scrambling to keep up with the sudden influx of timber with suspect paperwork from Kazakhstan or Kyrgyzstan.
Reporters found several Kyrgyz and Belarusian companies that offered false paperwork so traders could ship banned Belarusian wood to the EU.
More...
August 5, 2022
Kyrgyzstan imposes temporary restrictions on timber exports
BAKU, Azerbaijan, August 5. Kyrgyzstan has imposed temporary restrictions on timber exports, Trend reports citing the press service of Cabinet of Ministers.
According to the Cabinet Decree No. 428 from August 1, 2022, timber exports from Kyrgyzstan outside the customs territory of the Eurasian Economic Union (EAEU) are now restricted for a period of six months.
"A temporary ban is introduced after three days from the date of entry into force of this resolution," the message says.
More...
Key Resources
Click here for a collection of Forest Trends publications related to IDAT Risk, including the full set of Timber Legality Risk Country Dashboards.
Methodology
Click here to access the Global Illegal Logging and Associated Trade (ILAT) Risk assessment tool and to download the Forest Trends User Guide describing the functionality of the ILAT Risk Data Tool.
Click here to access the Cattle Data Tool.
Export Restrictions
Click here to download a database of forest policy export restrictions.