Back to Home Page
Democratic People's Republic of Korea
Democratic Republic of the Congo
Lao People's Democratic Republic
Saint Vincent and the Grenadines
United Republic of Tanzania
Japan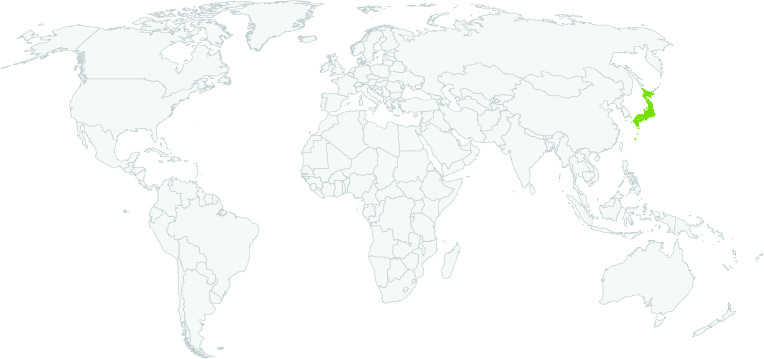 Latest Updates
Click for

latest news from Japan
January 28, 2023
Japan Must Take More Responsibility for Eradicating Global Deforestation
Forests are shrinking across the globe. A primary cause is illegal logging. Japan, as a major consumer of timber, must make efforts to strengthen measures to eradicate this illicit practice.
In addition to housing, wood is used in various products ranging from furniture to paper. The use of timber has increased with the development of the global economy, and illegal logging has become conspicuous.
About 180 million hectares of forest were reportedly lost worldwide over the 30 years from 1990. This figure represents five times the area of Japan.
Forests absorb carbon dioxide. A decrease in forests could accelerate global warming. It is necessary to halt deforestation by preventing illegal logging.
More...
Publications
Click for

publications related to Japan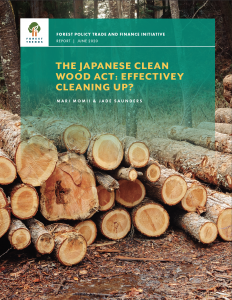 In May 2016, the Government of Japan introduced the Act on Promotion of Use and Distribution of Legally- Harvested Wood and Wood Products – also known as the Clean Wood Act (CWA). Though it is Japan's first piece of legislation requiring companies to trade in legal timber, the CWA created no penalties for those found […]
Key Resources
Click here for a collection of Forest Trends publications related to IDAT Risk, including the full set of Timber Legality Risk Country Dashboards.
Methodology
Click here to access the Global Illegal Logging and Associated Trade (ILAT) Risk assessment tool and to download the Forest Trends User Guide describing the functionality of the ILAT Risk Data Tool.
Click here to access the Cattle Data Tool.
Export Restrictions
Click here to download a database of forest policy export restrictions.