Back to Home Page
Democratic People's Republic of Korea
Democratic Republic of the Congo
Lao People's Democratic Republic
Saint Vincent and the Grenadines
United Republic of Tanzania
Indonesia
Download Country Dashboard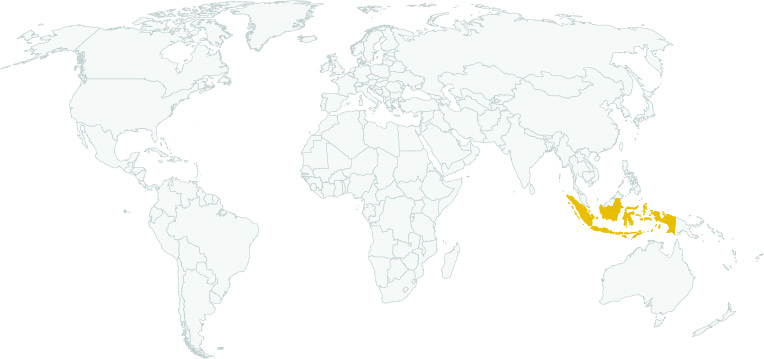 Log Export Restriction
Yes
Other Timber Export Restrictions
Yes
Legality Risks
Click for

details on legality risks
Indonesia is the first, and currently, only, country in the world with an operational Forest Law Enforcement Governance and Trade (FLEGT) licensing scheme. This means that the Government of Indonesia has made significant efforts to develop a mandatory national system to track and verify legality and control illegal timber, called the Sistem Verifikasi Legalitas Kayu (SVLK), which was established in 2009. Indonesia began issuing FLEGT licenses on 15 November 2016. The SVLK covers 99 percent of the total concession area as of 2019. While Indonesia has put in place a national system to track and verify legality and control illegal timber imported into the country, corruption in Indonesia across the board, particularly at the local level, remains an issue that can undermine the system. Some early challenges should be expected given that this is a new system and the first such FLEGT licensing scheme operating globally.
In Europe, the SVLK has been recognized as meeting the standards set by the European Union Timber Regulation (EUTR) since November 2016 and EU and UK importers are no longer required to conduct due diligence checks on timber from Indonesia. While SVLK / FLEGT licensing denotes complete compliance with the EUTR for European importers, a FLEGT licence may not in and of itself guarantee compliance with timber import regulations in other jurisdictions, such as the U.S. Lacey Act in the United States.
Much of the timber used in Indonesian-made wood products has been sourced domestically.

Indonesia has developed a mandatory system to verify the legality of timber production and trade called the SVLK.

Despite an operational SVLK, challenges remain with its full and effective functioning.

Government of Indonesia figures suggest enforcement action is growing rapidly but reportedly still lacks clout and consistency.

There are continued reports of illegal logging.

Imports have tended to come from relatively lower-risk sources, with some exceptions.
Read more by downloading the Indonesia Timber Legality Risk Dashboard here.
Latest Updates
Click for

latest news from Indonesia
Publications
Click for

publications related to Indonesia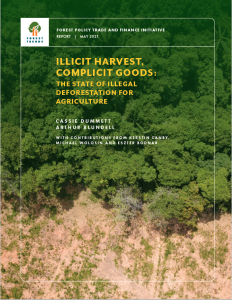 While subsistence agriculture and logging still contribute to deforestation, commercial-scale agricultural expansion is now recognized as by far the single largest driver of deforestation worldwide and thus also of greenhouse gas emissions from land-use change. Several initiatives have quantified how much and where deforestation is driven by commercial agriculture, and even how much of this […]
Key Resources
Click here for a collection of Forest Trends publications related to IDAT Risk, including the full set of Timber Legality Risk Country Dashboards.
Methodology
Timber Data Tool
Click here to access the Global Illegal Logging and Associated Trade (ILAT) Risk assessment tool and to download the Forest Trends User Guide describing the functionality of the ILAT Risk Data Tool.
Export Restrictions
Click here to download a database of forest policy export restrictions.