Back to Home Page
Democratic People's Republic of Korea
Democratic Republic of the Congo
Lao People's Democratic Republic
Saint Vincent and the Grenadines
United Republic of Tanzania
Guinea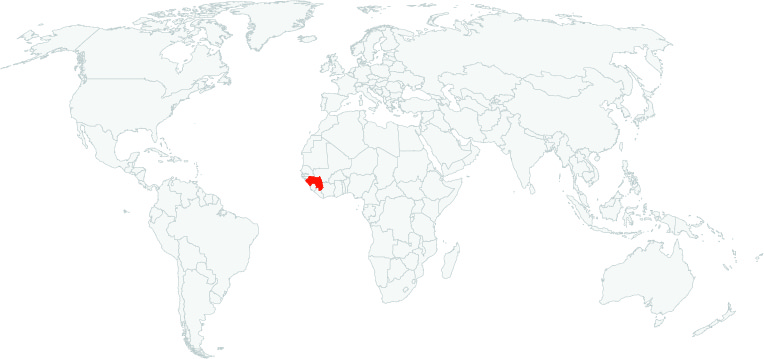 Log Export Restriction
Yes
Other Timber Export Restrictions
Yes
Latest Updates
Click for

latest news from Guinea
October 23, 2023
Guinea: Illegal Mangrove Logging Devastates Wildlife
Guinea's mangrove forests are a vital sanctuary for a variety of endangered species, from the colobus monkey to the African manatee. But the habitats of these animals are being further threatened by illegal logging. Annika Hammerschlag reports from Dubreka, Guinea.
More...
October 14, 2022
Guinea Resumes Logging Despite Deforestation
Loggers in Guinea have been authorised to resume work after a year-long government ban to slow felling in the biodiverse country where deforestation is widespread.
Tree felling will be restricted to local use and the export of timber remain banned, the council of ministers said in a statement issued Thursday night.
The Environment Ministry had banned both the cutting and transport of wood throughout the country on June 14, 2021.
More...
Key Resources
Click here for a collection of Forest Trends publications related to IDAT Risk, including the full set of Timber Legality Risk Country Dashboards.
Methodology
Click here to access the Global Illegal Logging and Associated Trade (ILAT) Risk assessment tool and to download the Forest Trends User Guide describing the functionality of the ILAT Risk Data Tool.
Click here to access the Cattle Data Tool.
Export Restrictions
Click here to download a database of forest policy export restrictions.