Back to Home Page
Democratic People's Republic of Korea
Democratic Republic of the Congo
Lao People's Democratic Republic
Saint Vincent and the Grenadines
United Republic of Tanzania
Finland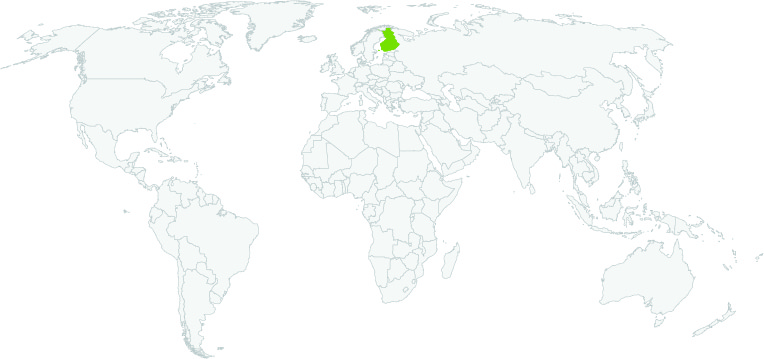 Latest Updates
Click for

latest news from Finland
May 12, 2023
MALAYSIAN ENVIRONMENTAL AUDITING SCHEME UNDER SCRUTINY FOR IGNORING LABOR VIOLATIONS
The revelations mirror Deforestation Inc. findings from around the world, which showed how auditing firms hired as environmental verifiers often ignore or fail to identify serious transgressions by their clients.
Audit firms in Finland, Indonesia, Chile, India, and Germany are also mentioned.
More...
April 12, 2023
Illegal transport of birch plywood from Russia to the EU market must be prevented
Before Russia's invasion of Ukraine in February 2022, about 80% of all birch plywood globally was produced in Russia, Belarus and Ukraine.
After the fifth package of sanctions imposed on Russia by the EU finally entered into force in July 2022, the import of roundwood and wood products, including birch plywood, from Russia to the EU was banned. However, according to information and statistics obtained from the market, it seems that illegal Russian birch plywood continues to be imported to Europe from third countries.
‍
This is reflected in increased imports of birch plywood from countries such as Kazakhstan and Turkey. Considering the production capacity of Kazakhstan, we can see that the country does not have sufficient birch plywood production to be able to deliver the volumes recorded in the statistics.
Illegal birch plywood travels to the European markets in many ways. The import ban is evaded by transit through a third country, for example. The third countries may also make minor changes to the plywood, after which the country where the changes were made is reported as the products' country of origin. Another way is to use a false tariff heading so that the product is excluded from sanctions.
More...
Key Resources
Click here for a collection of Forest Trends publications related to IDAT Risk, including the full set of Timber Legality Risk Country Dashboards.
Methodology
Click here to access the Global Illegal Logging and Associated Trade (ILAT) Risk assessment tool and to download the Forest Trends User Guide describing the functionality of the ILAT Risk Data Tool.
Click here to access the Cattle Data Tool.
Export Restrictions
Click here to download a database of forest policy export restrictions.