Back to Home Page
Democratic People's Republic of Korea
Democratic Republic of the Congo
Lao People's Democratic Republic
Saint Vincent and the Grenadines
United Republic of Tanzania
Colombia
Download Country Dashboard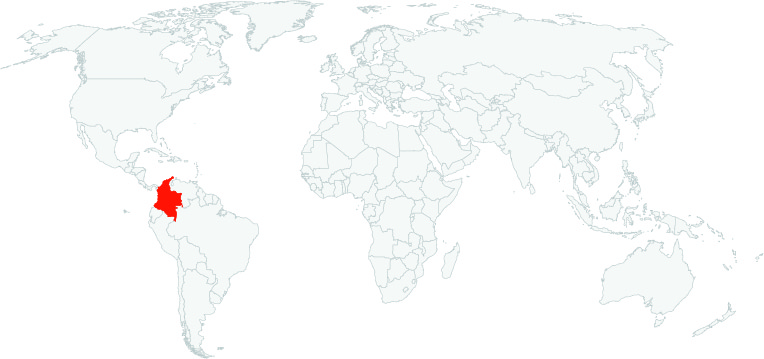 Log Export Restriction
Yes
Other Timber Export Restrictions
Yes
Legality Risks
Click for

details on legality risks
Illegal logging is widespread with illegal timber from the Amazon region primarily supplying the domestic market. Most timber sold to international markets is sourced from the Pacific region of Colombia. Governance remains weak in both the Amazon and Pacific regions.

For all regions, fraud and corruption are common and there is a risk that illegal timber is laundered into supply chains for both the domestic and international markets.

Despite several high-profile operations, enforcement is limited in capacity and Regional Environmental Authorities (REAs) do not monitor industry compliance with forest laws with enough regularity.

Smuggled Peruvian and Ecuadorian timber is reportedly laundered into Colombian supply chains.

Colombia imports and exports timber of unknown legal origin in violation of Colombian law.

Colombia has a timber import regulation, but it appears rarely enforced.
Read more by downloading the Colombia Timber Legality Risk Dashboard here.
Latest Updates
Click for

latest news from Colombia
Publications
Click for

publications related to Colombia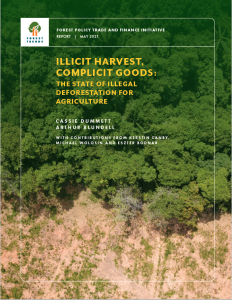 While subsistence agriculture and logging still contribute to deforestation, commercial-scale agricultural expansion is now recognized as by far the single largest driver of deforestation worldwide and thus also of greenhouse gas emissions from land-use change. Several initiatives have quantified how much and where deforestation is driven by commercial agriculture, and even how much of this […]
Key Resources
Click here for a collection of Forest Trends publications related to IDAT Risk, including the full set of Timber Legality Risk Country Dashboards.
Methodology
Click here to access the Global Illegal Logging and Associated Trade (ILAT) Risk assessment tool and to download the Forest Trends User Guide describing the functionality of the ILAT Risk Data Tool.
Click here to access the Cattle Data Tool.
Export Restrictions
Click here to download a database of forest policy export restrictions.