Back to Home Page
Democratic People's Republic of Korea
Democratic Republic of the Congo
Lao People's Democratic Republic
Saint Vincent and the Grenadines
United Republic of Tanzania
Cambodia
Download Country Dashboard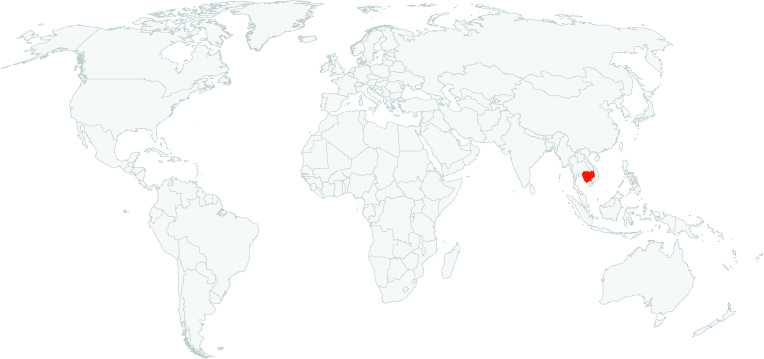 Log Export Restriction
Yes
Other Timber Export Restrictions
Yes
Legality Risks
Click for

details on legality risks
Cambodia has seen high rates of forest loss over the last few decades. Between 1973 and 1993 the country saw an annual rate of forest loss of approximately 0.5 percent. Such losses were reportedly caused by commercial logging and 30 years of civil war and political instability. As deforestation rates continued to increase, the government banned log exports in 1996, joined the Convention on International Trade in Endangered Species of Wild Fauna and Flora (CITES) in 1997 and instituted a concession system. Between 1994 and 1997, the government granted 36 forest concessions that collectively covered 7 million hectares. Reports have estimated that 95 percent of the timber harvested between 1997 and 1998 was illegally felled. The government of Cambodia adopted a logging moratorium in 2002. The restrictions did not apply to other types of concessions in the country. Timber may be sold or exported from agriculture and infrastructure concessions, as well as community forestry areas, social land concessions and privately owned or managed plantations.
Cambodia lost almost 2.5 million hectares of tree cover between 2001 to 2020, a 28 percent loss in tree cover since 2000. The annual rate of loss increased by more than 400 percent over the same period with nearly 150,000 ha of loss occurring in 2020 alone, of which nearly half (43 percent) was to natural forest.
There is a high risk of illegal logging and trade for timber products originating from Cambodia.

Economic Land Concessions (ELCs) for infrastructure and commercial agriculture projects allow "pseudo-legal timber extraction, saw-milling, and wood transportation" as well as "the laundering of illegally harvested timber in equal, if not greater, proportions." Using the ELC system as a tool for timber harvesting in natural forests is rampant but considered illegal. Corruption is reportedly a concern in the allocation of ELCs.

NGOs continue to document incidents of illegal logging in protected areas.

There remains a risk of unsustainable and illegal trade in Convention on International Trade in Endangered Species (CITES)-listed species.

Enforcement is weak and hampered by corruption.

Historically, there has been a risk of illegal cross-border trade to Vietnam but this has reportedly declined in recent years.
Read more by downloading the Cambodia Timber Legality Risk Dashboard here.
Latest Updates
Click for

latest news from Cambodia
Publications
Click for

publications related to Cambodia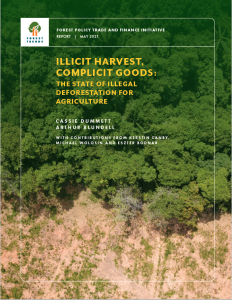 While subsistence agriculture and logging still contribute to deforestation, commercial-scale agricultural expansion is now recognized as by far the single largest driver of deforestation worldwide and thus also of greenhouse gas emissions from land-use change. Several initiatives have quantified how much and where deforestation is driven by commercial agriculture, and even how much of this […]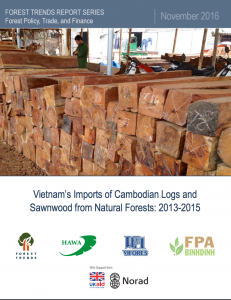 This report analyzes the trade of logs and sawnwood from natural forests imported from Cambodia to Vietnam between 2013 and 2015, publishing detailed statistics provided by the General Department of Vietnam Customs for the first time.
Key Resources
Click here for a collection of Forest Trends publications related to IDAT Risk, including the full set of Timber Legality Risk Country Dashboards.
Methodology
Click here to access the Global Illegal Logging and Associated Trade (ILAT) Risk assessment tool and to download the Forest Trends User Guide describing the functionality of the ILAT Risk Data Tool.
Click here to access the Cattle Data Tool.
Export Restrictions
Click here to download a database of forest policy export restrictions.