Back to Home Page
Democratic People's Republic of Korea
Democratic Republic of the Congo
Lao People's Democratic Republic
Saint Vincent and the Grenadines
United Republic of Tanzania
Argentina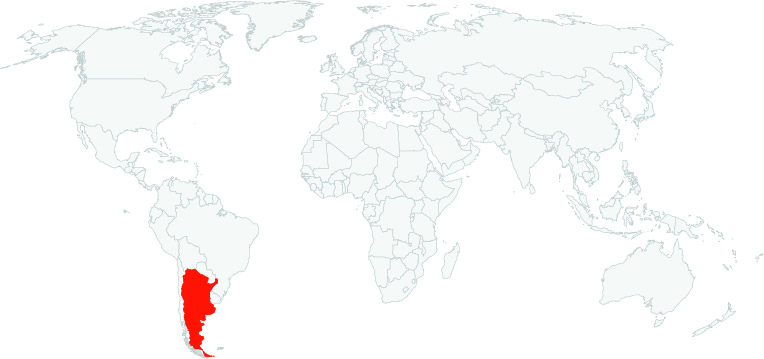 Latest Updates
Click for

latest news from Argentina
August 1, 2022
The tech-driven sustainability transition poses new challenges for resource governance.
We identify a discursive reframing of extraction in Argentina: arguments of climate protection are used to justify social-ecological depletion and destruction.
Our findings confirm what Voskoboynik and Andreucci have recently argued: Resource extraction is increasingly proposed as not only compatible, but rather framed as a necessity to deal with climate change.
This green extractivism is grounded in a non-ideological reframing of commodity extraction: the climate change consensus.
The climate change consensus is increasingly replacing the commodity consensus of the 2000s.
More...
March 24, 2022
In recent months, experts have warned about the close relationship between drug trafficking and the illegal timber trade in South America — a reality that is becoming increasingly visible in Argentina. Among the three large drug seizures the Argentine National Gendarmerie made in February 2022, two consisted of marijuana hidden in timber shipments.
More...
Publications
Click for

publications related to Argentina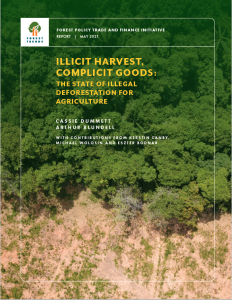 While subsistence agriculture and logging still contribute to deforestation, commercial-scale agricultural expansion is now recognized as by far the single largest driver of deforestation worldwide and thus also of greenhouse gas emissions from land-use change. Several initiatives have quantified how much and where deforestation is driven by commercial agriculture, and even how much of this […]
Key Resources
Click here for a collection of Forest Trends publications related to IDAT Risk, including the full set of Timber Legality Risk Country Dashboards.
Methodology
Timber Data Tool
Click here to access the Global Illegal Logging and Associated Trade (ILAT) Risk assessment tool and to download the Forest Trends User Guide describing the functionality of the ILAT Risk Data Tool.
Export Restrictions
Click here to download a database of forest policy export restrictions.