Beto Borges, Director of the Communities and Territorial Governance Initiative, speaks with Rodrigo Sales, an environmental lawyer from Brazil and expert in environmental markets, climate change, and sustainability law. They discuss a recent collaborative analysis of the Brazilian Biodiversity Law and how it can be an effective instrument for ensuring indigenous and local communities receive benefits for their contributions to biodiversity conservation. 
This conversation has been edited and condensed from its original version. 
Beto Borges: Thank you, Rodrigo, for taking the time for this conversation.  You and I have known each other for a long time, but can you tell our Forest Trends family a little bit about yourself, your background, and how the idea for your latest book chapter came to be?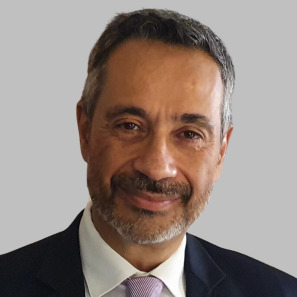 Rodrigo Sales: Early in my career, I was focused more on traditional environmental law, sustainability projects, and the then emerging carbon market. When we met, you invited me to work with you on the Suruí People Carbon Project, which was a historic project led by indigenous forest stewards, along with you and your team at Forest Trends. This invitation was a milestone for me as the first time I started working with Indigenous Community projects. Since then, we've been working together in different capacities to support indigenous and local communities through the analysis of Brazilian law, and I am grateful for this wonderful opportunity of working with you, Beto, as one of the world leaders in this field.  
The idea for the book we recently contributed to originated in late 2018, when we worked on a review of the biodiversity law requirements in Brazil as they applied to a particular project. Somewhere in the process of drafting a legal memorandum and analysis, we were invited to convert our work to a book chapter on the Brazilian Biodiversity Law for Socio-Ecological Systems and Decoloniality: Convergence of Indigenous and Western Knowledge. 
Beto Borges: As a legal expert, could you give a little background on the importance of this law?  
Rodrigo Sales: Before becoming law in 2015, The Brazilian Biodiversity Law was enacted by the Federal Government as a presidential provisional measure, which was a major achievement because it formally internalized the Brazilian compromises under the 1993 Convention on Biological Diversity (CBD), or "Biodiversity Convention" as it is known informally in the Brazilian legal framework.
In Brazil and other "mega biodiversity countries," there is a legitimate concern regarding access to commercial benefits coming from forest-based products or services. These countries are the source of biodiversity resources and the associated traditional knowledge of indigenous peoples and local communities essential to accessing those resources. However, they have to conduct business with other countries who hold the types of technology, economic power, and scientific knowledge to exploit them on a global scale.  
The provisional measure enacted was the first piece of regulation in Brazil on how those interactions between biotech companies and research organizations and indigenous and other traditional groups would take place, and on how knowledge and commercial benefits should be shared equitably between parties.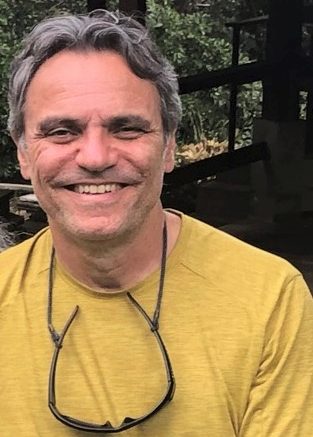 Beto Borges:  Traditional knowledge is often not considered "technology" by western cultures, but it is technology, and is part of the service indigenous and local communities provide to the entire world as they manage and protect their lands. We cannot effectively conserve biodiversity or halt climate change without this knowledge. 
Rodrigo Sales: Absolutely. Traditional knowledge is very sophisticated; it holds critical information about the identification and use of forest and biodiversity resources. It is inherited as part of cultural heritage, usually passed down orally between generations.  
Traditional knowledge was recognized under the Biodiversity Convention in 1993 as one of the most important sources of information for the development of many products used in our daily lives, such as medicines, cosmetics, genetic advances, forest resources, and more. This knowledge allows us to identify the location of resources and assess potential uses and challenges, which is a critical first step in researching potential commercial applications.  
It is essential for indigenous rights to be recognized from the start. Communities must have the right to authorize the use of their traditional knowledge, and the right to deny it as well. If they agree to share their knowledge, it must be done in a fair and equitable manner. 
Beto Borges: Yes, respect and reciprocity are the foundation of any equitable partnership with indigenous and local communities. We also find transparency and accessible information, in their language of choice, to be one of the foundations of our work in the Communities and Territorial Governance Initiative at Forest Trends. 
Rodrigo Sales: Even though it was groundbreaking, the biodiversity provision in Brazil was criticized, partly because it lacked some basic elements of accessibility that you mentioned. It was deemed too bureaucratic and rigid a process for the interactions that happen on the ground that need to be handled case-by-case. Another issue that arose was the question of who should be compensated for the knowledge that led to those benefits – sometimes traditional knowledge is not unique to just one community but shared across regions over centuries, and it may be part of the culture of a wide range of peoples in Brazil, not just those participating in a project.  
In 2015, the Brazilian Biodiversity Law was passed to streamline those procedures and give clearer guidelines on how to share benefits with communities. It stipulated that benefits could be negotiated at the time when there is a commercially viable product and created an online registry where Brazilian and international users must declare their activities related to the use of traditional knowledge, whether it is assessed using western science or traditional terms ("genetic heritage;" SisGen/CGEN). The Biodiversity Law also addressed ways of sharing benefits directly with an identifiable community or through a government fund in cases where traditional knowledge was obtained from diffuse sources. 
During final project stages, a company is responsible for approaching the Brazilian government to formally report the product they've created and negotiate how benefits will be shared within the supply chain. This ensures that a record of communications will be available to both the Brazilian government and the community.  
Beto Borges: What does this law mean for balancing human rights, environmental conservation, and economic development in Brazil, especially given the change in leadership under President Lula?  
Rodrigo Sales: There is strong interest in Brazil in advocating for the importance of the bioeconomy and its use as our main source of development. This type of economy is based on the wealth of biodiversity already present in the forest, and it provides numerous benefits to both the forests and the communities living there. When done well, a bioeconomy successfully provides three important things that some development alternatives do not: 1) commercial and scientific benefits from the products it produces, 2) a strong, competitive economic alternative more compatible with balanced use of mega diverse biomes, such as the Amazon Basin, and 3) equal economic and social benefits for indigenous peoples and local communities. 
Beto Borges: I couldn't agree more. Supporting forest-based economies in Brazil is a core area of our work as well. We're working with 21 communities across eight indigenous territories in Rondônia and Mato Grosso states to build forest-based value chains for açaí, cacao, Brazil nuts, artisan products, and native plant seeds and seedlings. We partner with communities to provide the incubation support necessary to bring their economic enterprises to scale. In turn, these value chains promote sustainable livelihoods, strong communities, and long-term economic resilience for indigenous communities. 
Rodrigo Sales: The Brazilian Biodiversity Law facilitates a pathway for communities, like the ones you partner with, to receive the value generated from a bioeconomy and payment for ecosystem services projects. It enables foreign entities to continue to participate in the Brazilian economy with more of a focus on fairness and equity. And with the new government in place, I hope this legislation can be used to help implement the bioeconomy at a greater scale.  
Beto Borges: We have entered a critical time in Brazil to use the momentum and attention on these topics to potentially make a lot of progress in these areas. The Brazilian Biodiversity Law is so important because it dives into the mechanics of how to access and safeguard the knowledge of indigenous peoples and other traditional communities. It provides a structure for how this should be done, which hasn't been the case throughout history. The ancient traditional knowledge that indigenous peoples have can be passed down and used to benefit all of humanity on their terms, not just powerful economic interests. When it comes to biodiversity access, the historic COP15 Global Biodiversity Framework in late 2022 speaks to the importance of respecting indigenous people's intellectual property over their natural resources.  
We also talk about safeguards in our recent book chapter. Accessing knowledge is extremely important, but it needs to be done right. We need to respect indigenous peoples' knowledge the way we do western concepts of intellectual property and copyrights. They have continuously defended their lands and cultures at tremendous cost over centuries, sometimes with their lives.  
The movement towards a bioeconomy is very important. Given the historic moment Brazil is in, I think this shift is happening at an opportune time. The new administration in Brazil is committed to doing things differently than during its predecessor, and I expect to see increased efforts to promote human rights and the bioeconomy. 
However, even with the new government, Brazil is not a utopia. There is an incredible amount of enthusiasm, but implementation is difficult. That's why safeguards are extremely important. So many climate and biodiversity conservation strategies are easy to talk about, but implementing them is the hard part. I think that's what this book chapter we recently finished does so well; it explains how you go about regulating access to biodiversity and indigenous knowledge.  
For a true convergence of indigenous and western knowledge to occur, there must be a decolonization of knowledge. And this will not happen if safeguards are not respected. I want to change the idea that we, as western cultures, know better than indigenous peoples. We may have different types of knowledge, but one is not greater than the other. We must learn from each other. A true bioeconomy will seamlessly unite indigenous and western science in a way that benefits all of humanity. 
Rodrigo Sales: I'd also like to emphasize that there's been a strong push to regulate biodiversity assets for years. On the one hand, low-income countries are preparing themselves to enact these regulations. On the other, the United States is the only UN Member that did not ratified the Biodiversity Convention in 1993, and in doing so, failed to recognize the rights of countries containing much of the world's biodiversity.  
This is why Brazil's Biodiversity Law is so important as an additional mechanism. Even if foreign economies doing business in Brazil have not ratified the Global Biodiversity Framework, this law provides minimum legal standards for transparency and benefit sharing to help protect communities' rights and the country's growth as a whole. 
---
Viewpoints showcases expert analysis and commentary from the Forest Trends team.
Connect with us on Facebook and Twitter to follow our latest work.