Forest Trends carries out its work through eight initiatives, which pursue common overarching strategic focal areas laid out in Forest Trends' Strategic Plan.
Forest Trends' Biodiversity Initiative works directly with companies, governments, banks and conservation organizations to help them improve the outcomes for biodiversity from public and private sector development projects. We offer advisory services to governments on policy development and landscape-level planning for "No Net Loss" – and preferably "Net Positive Impact" – on biodiversity, using the BBOP standard and other best practices. We also offer strategic and technical advice to companies with a biodiversity footprint. We work with companies at both the project level and with company-wide identification and management of risk and opportunity related to biodiversity.
Read in more detail about our work in:
Advising Governments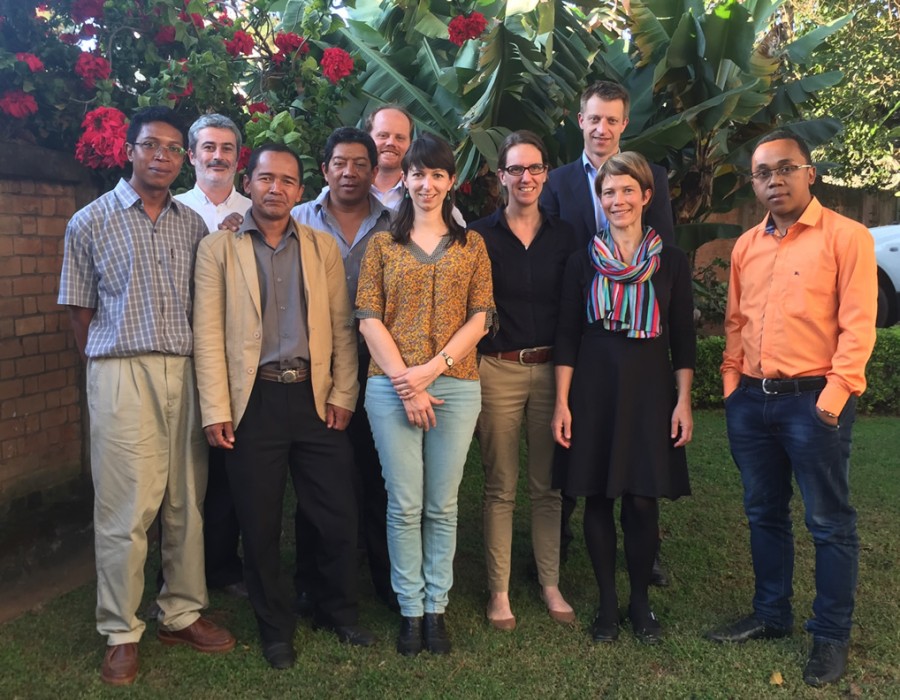 Forest Trends offers policy and technical advice to governments on the application of the mitigation hierarchy (including biodiversity offsets) and environmental assessments, by:
Supporting the development and implementation of government strategies for No Net Loss or Net Gain (NNL/NG) of biodiversity.  These strategies typically cover regulations and policy, technical guidelines, and preparation of public and private sector organizations for their role in the system, whether on the supply or demand side, or as brokers.
Conducting policy gap analyses tailored to specific countries, provinces and regions, and providing advice on the advantages and disadvantages of different options in order to embed NNL/NG in the policy framework.
Assisting governments (including Ministries of the Environment, Mining, Energy, Finance, Agriculture, Planning and Justice) in the development and use of a roadmap to achieve Net Gain.   The roadmap will show how, over time, to put into place the guidelines, systems, planning, coordination and capacity needed to deliver mitigation and Net Gain in daily land-use planning and decision-making.
Producing guidelines on core issues in offset design and implementation.  Such guidelines include: following the mitigation hierarchy, defining limits to what can be offset, exchange rules and metrics to quantify biodiversity losses and gains, site selection, implementation options, monitoring & evaluation, enforcement and adaptive management.
Preparing data sets and spatially explicit plans and maps to support NNL/NG planning.
Capacity building and training of staff responsible for designing and administering biodiversity mitigation systems, land-use planning and permitting.
Helping governments build the financial resources and technical capacity to implement these systems.
Supporting the Private Sector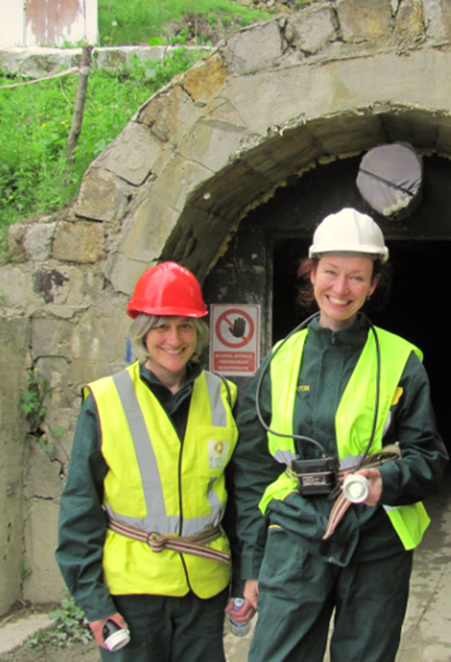 Forest Trends advises companies in the mining, energy, infrastructure, tourism and forestry sectors on NNL/NG planning, by:
Assisting companies as they plan for NNL/NG at three stages 1) early assessment of the feasibility of achieving NNL/NG; 2) design and implementation of NNL/NG during and after the preparation of EIAs; and 3) assessment of existing mitigation measures, including offsets, for conformance with standards.
Providing a roadmap, checklist and common definitions and guidance for companies considering or planning no net loss/net gain biodiversity commitments.
Developing and administering a 'Stepwise' approach for companies to build towards compliance with the mitigation hierarchy and BBOP offset standard.
Creating tools for company staff and consultants, such as terms of reference for impact assessments and model biodiversity impact mitigation and offset management plans.
Training company staff and especially the consultants they employ to assess impacts and design and deliver mitigation measures (including biodiversity offsets).
Assisting Financial Institutions
Forest Trends works with commercial and development banks and export credit agencies, in:
Revising and establishing biodiversity policies and safeguards
Reviewing and giving advice on clients' projects
Facilitating dialogue with stakeholders to support national and project-based mitigation
Helping the Conservation Community
Forest Trends undertakes projects for conservation organizations, such as:
Writing publications, communication tools and position papers on the mitigation hierarchy, No Net Loss, Net Gain, biodiversity offsets, etc.
Chairing and facilitating working groups
Preparing and delivering training materials for organizations to use with their members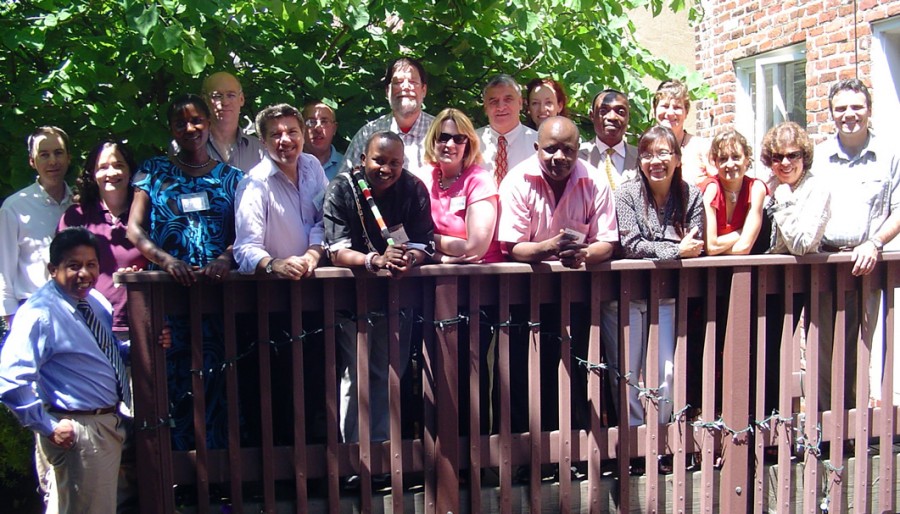 We welcome the opportunity to work with governments, companies, financial institutions and conservation organizations seeking to adapt successful models for no net loss resource use and green growth. Contact us at pmaguire (at) forest-trends.org
Coastal and Marine Initiative
Forest Trends' Coastal and Marine Initiative aims to protect marine ecosystem services by harnessing markets and private sector investment to complement conventional coastal and marine management methods.
Oceans provide many critical but undervalued ecosystem services that support not only coastal inhabitants but all life on the planet. However, coastal areas continue to be developed, degraded, and over-exploited, undermining the capacity of oceans and watersheds to support critical fisheries, protect people from storms, prevent erosion, provide places for tourism and recreation, and maintain supplies of clean water for people and nature.
The Coastal and Marine Initiative highlights the links between healthy marine and coastal ecosystems, water quality, and human health. We work to create investment opportunities for maintaining the ecosystems that sustain us all. The Coastal and Marine Initiative uses analyses, assessments, pilot projects, and other tools to derive lessons learned from other similar Payments for Ecosystem Services initiatives and to build capacity for marine ecosystem services protection, in order to:
Develop a solid understanding of marine ecosystem services and their economic value;
Define the best practices for the conservation of those services;
Provide information about ecosystem services in order to raise awareness and generate political will needed to effectively and efficiently protect them; and
Build a community of practice for marine payments of ecosystem services (PES) and other innovative financing mechanisms.
For a brief overview of our Coastal and Marine Initiative (formerly MARES, Marine Ecosystem Services program), click here.
Communities and Territorial Governance Initiative
Our Mission
Supporting indigenous and forest communities to thrive in their homelands is one of the most effective safe­guards against deforestation. These communities are our first line of defense in saving forests and fighting climate change since forests remove a quarter of the world's carbon. But these defend­ers face unrelenting pressures to clear forests for agriculture, logging, mining, and illegal activities – and often experience violence or political repression when they resist. They need effective partnerships to keep their forests standing and secure their rights. They also need support in creating sustainable economic pathways.
We work in Latin America, where 50% of the world's tropical forests remain. In fact, one-quarter of these forests are inhabited and guarded by indigenous and other local communities. We partner with these stewards to promote innovations in territorial governance as a participatory framework to secure their rights, conserve their forests, and strengthen their cultures and livelihoods.
We focus on local strategies with global impact, creating direct, measurable benefits for forest communities. Doing so contributes to global climate goals that benefit all of us.
Key Results
Our Approach
---
Our team uses a proven "territorial governance" approach that considers advocacy, economic self-determination, and cultural integrity as three essential pillars:
Advocacy
Economic Self-determination
Cultural Integrity
Indigenous Peoples & Local Communities Territorial Governance Facility
There is a gap in aid money for climate mitigation: less than 1% reaches indigenous peoples and local communities (IPLCs) directly. Investment is needed to strengthen IPLC governance so they can continue to protect their territories and participate as equal partners in climate and conservation finance. Forest Trends is establishing an IPLC Territorial Governance Facility to fill this gap and meet the need to provide culturally appropriate support to IPLCs looking to strengthen governance and engage in climate and conservation finance projects and programs.  Learn more here.

---
Ecosystem Marketplace is a leading source of knowledge on market-based approaches to sustainable environmental financing around the world.
Ecosystem Marketplace covers developments in environmental markets through timely news and feature articles, as well as monthly newsletters. We also regularly publish original research reports on markets for carbon offsets, biodiversity offsets and compensation, watershed investments, and broader private investment in conservation. In addition to making our work freely and publicly available online, we share our knowledge through webinars, speaking engagements, consultations, and partnerships with other organizations.
Our research to date has shown that market-based approaches can be sustainable, diverse and adaptable, and scalable to a level that has significant conservation outcomes.
We seek to catalyze growth, new applications, and broader adoption of market-based approaches by:
Creating accessible, trustworthy knowledge on market scope, buyers and demand, sellers and supply, investable projects, enabling policies and regulations, and other market-relevant information; and
Delivering this knowledge to market actors (e.g., investors, project developers, brokers, retailers, standards, registries), policy-makers, and regulators.
With Ecosystem Marketplace's high-quality market intelligence, project developers can better manage and sell ecosystem services; buyers can better understand the markets; policy makers can learn how to create more enabling environments for markets; and market analysts can better understand real-world challenges and detect market trends.
Forest Policy, Trade, and Finance Initiative
The Forest Policy, Trade, and Finance (FPTF) initiative aims to promote policies which harness the power of market incentives for the legal and sustainable trade in timber and other commodities harvested from forest landscapes.
FPTF combines research, mentorship, and convening "communities of practice" to address issues at the intersection of natural resource governance, markets and trade, law enforcement, resource rights, and green growth. Since its creation in the early 2000s, FPTF has gained the trust of high-level government decision-makers in key timber-producer and -consumer countries by producing timely data analysis with key insights on relevance for markets, livelihoods, and policy impact. Much of the research is developed in close collaboration with local civil society organizations, researchers, and other stakeholders.
Forest Governance and Legality
Commodity Chain Analysis

FPTF produces timely analysis of timber and agricultural commodity market dynamics and trade flows, utilizing data from both primary (e.g., field research, customs agencies) and secondary sources, and focusing on trade flows that are at high risk of illegality. Engaging national stakeholders has proven essential in obtaining buy-in to our research results that can ultimately influence policy.  Through this work, FPTF has been credited with helping open a dialogue with the Government of China on illegal logging, influencing the development of both FLEGT and REDD+ in Vietnam and Laos, and assisting governments, NGOs, and the private sector to understand risks in global timber supply chains.

Combating Illegal Logging and Deforestation

FPTF has demonstrated the degree to which timber and

agricultural commodities

on global markets are sourced from illegally deforested land, a finding that now underpins key multilateral and bilateral strategies for addressing deforestation. The vast majority of corporate commitments to reducing deforestation have centered around a few commodities in a handful of countries – Indonesia and Brazil chief among them. While targeting these countries is critical, doing so misses regions such as the Mekong; less-traded commodities such as rubber, sugar, and rice; In Southeast Asia's Mekong region, we have used this work to bridge policy processes focused on legality and climate change mitigation, advocating for a combination of sound regulation and good governance as an essential foundation to reforms in the natural resource sectors.

Transparency and Anti-Corruption Measures

Forthcoming.

Forest, Conflict, and Peacebuilding

Improved programs for forest governance can strengthen peace and security as much as they can mitigate climate change, improve environmental management, and support local communities. But to be effective, these programs must address challenges unique to countries attempting to recover from conflict. We aim to build the capacity of civil society, ethnic organizations, and government actors to ensure that peace processes create real and lasting sustainable development, while respecting local rights and reducing the likelihood of future conflict. Forest Trends has prepared a set of briefings to examine ways that countries can improve the governance of their forests during periods of transition, e.g., following the cessation of conflict and/or military dictatorship. The six briefings deal with lessons learned related to:

Decentralization of political, administrative, and economic power to regional authorities, especially under federalist systems, with a particular focus on the impact on natural resource management;
Revenue sharing systems to address inequity in the distribution of costs and benefits from the exploitation of natural resources;
Integrity mechanisms that increase the ability to hold authorities accountable; one of the briefings deals specifically with anti-corruption commissions;
Moratoria on logging and the allocation of new concessions that can be used to push forward forest-sector reforms during periods of transition; and
Climate change initiatives that can both help reduce the likelihood of conflict and reinforce the peace-building process.

The briefings also provide a case study of decentralization in Indonesia, a resource-dependent country that has emerged from decades-long military dictatorship and that is populated by ethnic minorities who lay claim—albeit often unrecognized by government—to many of the resource-rich areas. The case study compares post-transition decentralization enjoyed by local district governments to the "Special Autonomy" provisions for Aceh Province. Aceh's special autonomy, which increased local control over natural resources and resource revenues, was a condition of the 2005 Peace Agreement that ended Aceh's secessionist civil war.

Briefings

Timber Regulation Enforcement Exchange (TREE)

Since 2012, Forest Trends has been working with Government officials to further understanding of complex high-risk supply chains for wood products and support coordinated implementation of the EU Timber Regulation, US Lacey Act, Australian Illegal Logging Prohibition Act and, most recently, the Canadian Wild Animal and Plant Protection and Regulation of International and Interprovincial Trade Act (WAPPRIITA). The process is known as the Timber Regulation Enforcement Exchange (TREE), an ongoing series of networking and information-sharing meetings which brings the growing group of officials together every six months. The TREE process aims to support robust and consistent enforcement of demand-side timber regulations by providing a forum for officials to gain detailed insight into high- and low-risk timber flows entering their countries, discuss practical enforcement issues with each other and relevant experts from the forest sector and other relevant product/environmental sectors, establish emergent norms for Due Diligence/care in relation to different forest products, and build relationships with producer country governments, industry representatives, and other stakeholders involved in combating illegal logging and promoting global markets for legal timber.

Newsletters

Events:

Below is a list of all previous meetings organized by Forest Trends and/or Chatham House as part of the TREE process. Agendas, slides, and meeting notes can be found at the links provided.

May 20-25 2013 – Learning from the Implementation of the US Lacey Act
Forest Trends supported five EUTR Competent Authorities to visit Washington D.C. for closed, informal meetings and training sessions with US Lacey enforcement agencies.
February 17-21, 2014 –Study Tour for US Lacey, EUTR, and Australian ILPA officials
Enforcement officials visited a port in Rotterdam, had meetings at the Thunen Institute of Forest Genetics and Wood Research in Hamburg, and participated in an EC FLEGT meeting in Brussels.
October 28-30 – Substantiated Concerns, Producer Country Cooperation, and Cameroon Supply Chains [also see this link]

September 15-18, 2015 – Production and Trade in Eastern Europe; Furniture Sector; Updates from Brazil and Australia

April 5-8, 2016 – Regional focus on timber supply chains from: Eastern Europe & the Balkans; Cameroon; Peru

REDDX Initiative
Forest Trends created its REDDX initiative to provide information that helps governments and other REDD+ stakeholders gain a better understanding of the financial flows associated with REDD+ and to assess this financing's gaps and needs against national REDD+ strategies.
Up until 2015, over US$7.3 billion had been pledged to support REDD+ "readiness" through capacity building on the ground in tropical forest countries. Despite such high levels of multilateral and bilateral financial commitments, information remains limited on how much of this money is actually flowing to countries at the national level, which types of REDD+ activities are being supported, and which organizations are managing and implementing these activities.
From 2009 to 2014, the REDDX Initiative tracked REDD+ finance in 13 countries to determine:
Commitments and disbursements of REDD+ finance;
Timelines between when funds are committed and disbursed;
The types of organizations receiving and implementing the REDD+ activities (e.g., government, NGOs, large international consulting firms and consultants, or community organizations);
Types of activities supported by the current financial commitments, such as improved forest and land management, carbon offsets, stakeholder engagement etc.
Public-Private Finance Initiative
Forest Trends' Public-Private Finance Initiative works with public and private sector partners to create innovative mechanisms that increase financial flows to forest conservation and low-deforestation agriculture in tropical forest countries.
Tropical forests store carbon, protect watersheds, and provide havens for biodiversity, but they are under pressure from competing land uses, such as agriculture. It is possible to transform agriculture to more sustainable models, but the costs cannot all be met by the public sector. The Public-Private Finance Initiative works to address this issue in three ways:
Innovative Finance

We see the potential to use public sector money to reduce risks for the private sector in investing in forest conservation and farming models that conserve and restore forests and degraded lands. For example, in Brazil, we are working with the World Bank to design "forest bonds." These are bonds, issued to the mainstream debt markets, where the proceeds are allocated towards forest protection in the Brazilian Amazon. This might mean providing low-cost loans to farmers to help them preserve a certain percentage of their land as forest and, in doing so, help them comply with the Brazilian Forest Code.

Integrated Finance

We see a great opportunity to link forest conservation to sustainable commodity markets and supply chains via mechanisms such as certification and income from sale of REDD+ credits. For example, in Peru and Brazil, we are working with local entrepreneurs, project developers, and international asset managers to explore ways of including small farmers in coffee and cocoa supply chains. Methods to do so include linkages with European specialty commodity markets, guarantees from development finance institutions, and income from project and jurisdictional REDD+ credits.

Efficient Finance

It is often cheaper for small farmers to expand into nearby forest rather than increase the productivity of the land they already own. In addition, smallholders often find it difficult to access low-cost loans for their work from state banks. We are helping farmers to more easily access international climate finance that would allow them to improve the productivity of their farming operations. For example, we are working in the State of Mato Grosso, Brazil with the

Forests, Farms, and Finance Initiative

to develop a zero-deforestation certification scheme and accompanying high-level finance mechanisms that will reward farmers for conserving forests and increasing yields on existing land.
Forest Trends' Supply Change Initiative runs the world's largest and most comprehensive database on company commitments to reducing deforestation related to agricultural commodities.
Commercial agriculture drives as much as two-thirds of tropical deforestation globally, and most of the forest clearance and impacts stems from the production of the "big four" commodities: palm, soy, timber & pulp, and cattle. A growing number of businesses are determined to change course and are making commitments to reducing deforestation in supply chains. However, public information on how these commitments translate into action on the ground is scarce. Forest Trends' Supply Change initiative fills this gap by closely tracking companies' progress towards these commitments.
Supply Change's collaborators are CDP and WWF. WWF brings to the table decades of support to companies making the transition to deforestation-free commodities, and CDP adds an ever-strengthening track record of motivating companies to disclose their impacts on the environment and take action to reduce them. Supply Change combines these assets with Forest Trends' long-standing technical expertise in tracking and analyzing environmental markets to make for a robust analysis of these corporate commitments.
As of mid-2017, Supply Change is tracking more than 700 companies that have business practices linked to the "big four" commodities; they produce, process, trade, manufacture, or retail products linked to the "big four" commodities. In addition to tracking these companies' public commitments to reducing deforestation in their supply chains, Supply Change also researches policies and practices that support their commitments and strengthen the sustainability of their supply chains. These include policies related to commodity certification, traceability, transparency, supporting smallholders, protecting biodiversity and wildlife, improving water management, and increasing yields per hectare, among others. See here for the complete list.
Supply Change is an evolving initiative, uniquely designed for partnership and collaboration to ensure it meets the ever-developing needs and interests of its stakeholder network of businesses, non-profits, governments, financial institutions, academic researchers, and the media.
Reimagining Water Infrastructure 
At Forest Trends Water Initiative, we work to mainstream natural infrastructure and nature-based solutions for water and climate security.
We work to scale investments in natural infrastructure to safeguard water supplies, increase climate resilience and support thriving communities.
The world faces a growing crisis of climate-related water insecurity as warming temperatures, increasingly frequent and severe drought, more uncertain rainfall patterns, and extreme storm events disrupt peoples' lives and livelihoods. We can no longer rely on past conditions as a guide to how water systems will respond under a future climate, as well as climate changes that are already here.
Nature-based solutions are cost-effective, flexible and inherently adaptable in ways that traditional 'gray' infrastructure is not. A secure water future will require infrastructure with 'nature's resilience': the ability to persist, adapt and transform in ways that allow people and nature to continue to thrive in the face of disruption and change.
By embracing a reimagined infrastructure that prioritizes protection of vulnerable ecosystems, communities have a path to a more holistic management of water resources that can help ensure safe drinking water, mitigate water-related hazards, and maintain adequate supplies in an era of increasing variability and uncertainty.
Our Approach
We work on global water issues but have a strong a regional focus on Latin America and particularly in Peru, through our Natural Infrastructure for Water Security (NIWS) project [en Español]. We focus on three 'pillars' necessary for getting to the scale that is needed to impact water and climate security: 1) improving enabling conditions for natural infrastructure adoption; 2) better information and tools for decision-making; and 3) mobilizing greater investments for getting natural infrastructure projects in the ground.
Improve Enabling Conditions for Adoption
We work to identify and strengthen replicable and scalable enabling conditions through research and analysis on the current state of nature-based solutions (NBS) investments; capturing learnings from demonstration projects and Incubating programs; convening diverse, cross-sectoral stakeholders to share lessons and models; synthesizing knowledge and best practices from the global community of practice; and designing and delivering practical, client-driven capacity building trainings.
Strengthen Information and Tools for Decision-making
Better information and robust yet practical tools for assessing, planning, designing, implementing, and monitoring NBS are essential for enabling broader uptake by a diversity of practitioners. These include economic analyses for comparing cost-effectiveness of NBS compared to traditional gray infrastructure, frameworks for integrating natural infrastructure into asset management programs, rapid assessment tools for identifying and prioritizing opportunities for NBS, principles and guidance for best practice NBS, and methods for estimating the performance of NBS interventions.
Mobilize Investments for Projects
With local partners we design and implement project portfolios by mobilizing both public and private finance mechanisms and incentives. This includes lessons on a diversity of funding mechanisms from a portfolio of demonstration projects in six countries, and mobilizing funds for public investment projects in Peru.
Key Results
Created framework and guidance for including natural infrastructure in water utility asset management plans with water utilities, Water Research Foundation, and Corona Environmental
Coordinated and published the first reference volume on Nature-based Solutions and Water Security with a global coalition of experts.
Author State of Investments in Watershed Services Reports that provide the only synthesis of the status and trends in global investments.
Compiled lessons from demonstration projects in six countries – initial seeding of water funds (Beijing) and watershed Payment for Ecosystem Services programs (Ethiopia)
Supported policy reforms and implementation of NBS in Peru through Peru's Incubator for Ecosystem Services, providing the foundation for the NIWS project to scale natural infrastructure investments
Developed, through the NIWS Project, the HIRO Rapid-Focus Tool for Natural Infrastructure Investments (HIRO stands for Herramienta de Identificación Rápida de Oportunidades).
A series of methods for quantifying the hydrological benefits of natural infrastructure, called CUBHIC, Cuantificación de Beneficios Hidricos de Intervenciones en Cuencas. The CUBHIC methods are simple, site-level methods for generating quantified estimates of benefits of the most common NI interventions, for example, evaluating dry season flow and reduced sedimentation.
Partnership between the NIWS project in Peru and the national program "Reconstruccion Con Cambios," to help them to include Natural Infrastructure as part of their integral plans. This program was created to invest billions of soles in 19 of Peru's coastal watersheds that are extremely vulnerable to floods and landslides, especially in the context of climatic extremes.
Offered first ever regional training course on natural infrastructure for water professionals in Latin America, held with the association of national water regulators, ADERASA.