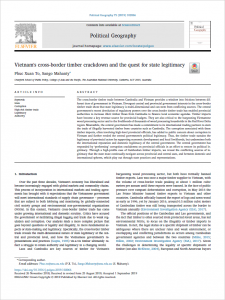 By Phuc Xuan To and Sango Mahanty
The Government of Vietnam's recent devolution of regulatory powers over the cross-border trade between Cambodia and Vietnam has enabled provincial authorities to increase illicit timber flows from Cambodia to finance local economic agendas. Timber imports have become a key revenue source for provincial budgets. Meanwhile, the central government has made a commitment to its international trading partners to stem the imports of illegally harvested timber from countries with high risk of illegal logging, such as Cambodia. The corruption associated with these timber imports, often involving high-level provincial officials, has added to public concern about corruption in Vietnam, and further eroded the central government's political legitimacy. While provincial actors benefit, this situation undermines Vietnam's wood products' industry reputation and domestic legitimacy of the central government. The central government has responded by performing corruption crackdowns on provincial officials.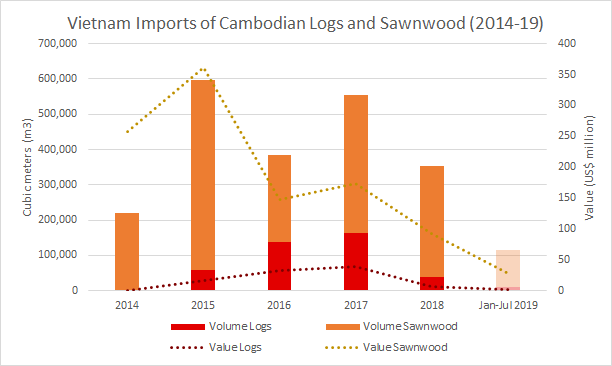 How to Access this Paper
Download the paper from Political Geography.
If you are unable to download the paper from Political Geography, please contact Phuc Xuan To at [email protected].
Additional Resources
Vietnam's Imports of Cambodian Logs and Sawnwood from Natural Forests: 2013-2015