publications
The REDD Opportunities Scoping Exercise (ROSE) – Brief: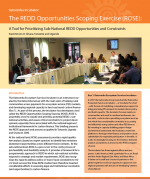 A Tool for Prioritizing Sub-National REDD Opportunities and Constraints Experiences in Ghana, Tanzania and Uganda
By Katoomba Incubator
View Publication
X
Success!
Thank you for signing up.
Houston, we have a problem.
We had a problem signing you up. Please try again, and if the problem persists, please let us know via our
contact form
.