publications
Resumen de investigación – Impactos de andenes y terrazas en el agua y los suelos: ¿Qué sabemos?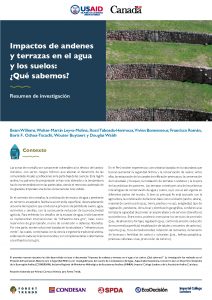 By Bram Willems, Walter-Martín Leyva-Molina, Rossi Taboada-Hermoza, Vivien Bonnesoeur, Francisco Román, Boris F. Ochoa-Tocachi, Wouter Buytaert y Douglas Walsh
View Publication
X
Success!
Thank you for signing up.
Houston, we have a problem.
We had a problem signing you up. Please try again, and if the problem persists, please let us know via our
contact form
.