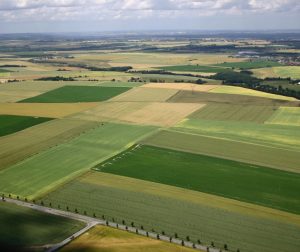 By Genevieve Bennett, Johnwilliam Carroll, Melissa Gallant, and Kelley Hamrick
View Publication
Every few years, the Southeast US experiences a major drought – the most recent occurring in 2016, when soil moisture reached the 2nd lowest ever recorded between October to November.1 During these times, the increased frequency of above-normal temperatures and below-normal rainfall during the growing season can result in major agricultural impacts, including:
row-crop losses (e.g. corn, soybeans);
severe pasture stress;
supplemental feeding requirements for livestock;
surface water shortages in ponds and streams; and
increased risk of wildfire.
Water transfer markets provide a way for various water users to buy and sell their use rights to water, creating a market-based system for water use. At least a dozen countries have water rights systems in place to manage allocation and allow trading of those rights. Most trading takes place between agricultural producers or as agriculture-to-urban transfers. But rights can also be purchased or leased and dedicated to environmental use, known as "instream buybacks."  This use case explores a method for evaluating potential for agricultural water transfer markets in the US Southeast (Alabama, Georgia, Florida, North Carolina, and South Carolina).