RELEASE
Climate
Communities
Forests
Rede de Sementes do Xingu (Xingu Seed Network) was awarded today with an Ashden Award for Natural Climate Solutions during a virtual ceremony.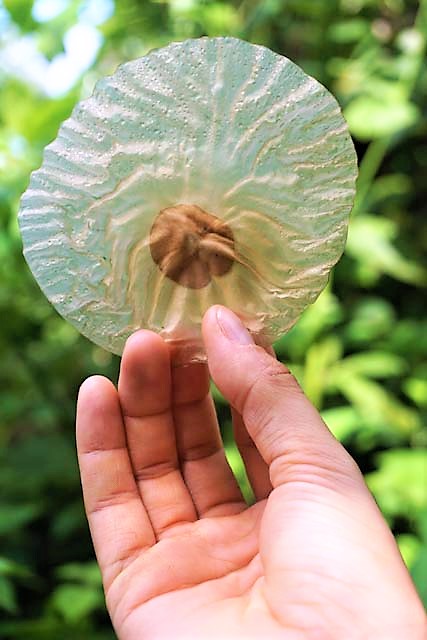 The Ashden Awards recognize each year organizations demonstrating innovation and excellence in the field of climate solutions. The Xingu Seed Network was selected from among hundreds of applicants around the world, and will receive a cash prize and an extensive support package including mentoring, guidance, introductions to funders, and global publicity.
The Xingu Seed Network works in Brazil's Xingu, Araguaia and Teles Pires regions to exchange seeds from native trees and plants to be used in reforestation efforts on degraded lands. The seeds are collected and processed by 568 collectors, generating income for local family farmers and indigenous communities. To date, the Xingu Seed Network has provided seeds from more than 220 native species that have been used to replant over 6,600 hectares, providing more than R$4 million for livelihoods.
Xingu Seed Network is a key partner in a new effort led by Forest Trends and the Arbor Day Foundation to plant one million trees in the Brazilian Amazon. This reforestation work, which focuses on native tree species and agroforestry techniques, will not only help conserve the Amazon forest but also support long-term food security and create new income opportunities for communities based on forest products.
"The Xingu Seed Network is doing critical work to promote better appreciation in Brazilian society about the role of indigenous communities as stewards of biodiversity," said Beto Borges, Director of Forest Trends' Communities and Territorial Governance Initiative.
"As native seeds are gathered in and around indigenous territories, and used to reforest degraded lands that are mostly outside indigenous lands, a bridge is being built between farmers and indigenous people. The Network is not only helping to regrow the Amazon forest but also connections between indigenous communities, family farmers, rural landowners, and others," Borges said.
Deforestation rates in Brazil are significantly lower in forests controlled by indigenous peoples. But indigenous communities are under tremendous pressure from agricultural expansion, logging, and mining, and face challenges accessing economic opportunities that are not connected with deforestation. Illegal intrusions in indigenous territories and forest loss in Brazil have surged during the COVID-19 pandemic.
"There's growing momentum for a green recovery from coronavirus, one that escapes the failures of the past and propels us toward a low-carbon future. This new future is within our reach, as long as we back radical climate solutions," said Ashden CEO Harriet Lamb in a statement on the 2020 Ashden Awards.
Forest Trends extends its heartfelt congratulations to the Xingu Seed Network and all of the 2020 Ashden Award winners.
#####
Related links:
VIDEO: Rede de Sementes do Xingu | 2020 Ashden Award Winner
RELEASE: 2020 Ashden Award Winners Announced
RELEASE: Forest Trends and the Arbor Day Foundation Partner to Plant One Million Trees and Strengthen Sustainable Livelihoods in Indigenous Communities