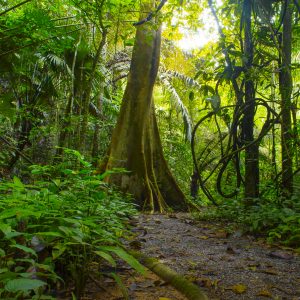 Singapore
Forest Trends has been working with officials from EU Member States and US Lacey enforcement agencies over the last few years to further understanding of complex high-risk supply chains for wood products and support coordinated implementation of the EU Timber Regulation and US Lacey Act. This process, known as the Timber Regulation Enforcement Exchange (TREE), is an ongoing series of networking and information-sharing meetings has recently expanded to the Asia-Pacific region, bringing together a core group of officials representing countries with established and developing timber trade regulations.
The TREE process aims to support robust and consistent enforcement of demand-side timber regulations by providing a forum for officials to gain detailed insight into high- and low-risk timber flows entering their countries, discuss practical enforcement issues with each other and relevant experts from the forest sector and other relevant product/environmental sectors, establish emergent norms for Due Diligence/care in relation to different forest products, and build relationships with producer country governments, industry representatives, and other stakeholders involved in combating illegal logging and promoting global markets for legal timber.
Held in Singapore, from October 17-18, 2019, this TREE Asia Pacific workshop brought together a core group of nine Asia-Pacific government representatives, two EU Timber Regulation (EUTR) Competent Authorities (CAs), one US Lacey Act enforcement official, the United Nations Office on Drugs and Crime (UNODC), Interpol, the Australian Department of Agriculture and key experts from the private sector and civil society.