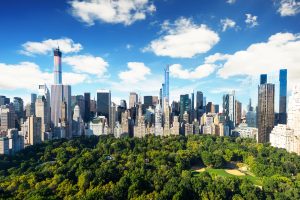 The Westin New York at Times Square, West 43rd Street, New York, NY, USA
September 21, 2022, 2:30-3:30pm EDT
The Westin New York at Times Square, West 43rd Street, New York, NY, USA
The International Emissions Trading Association (IETA) welcomes delegates to their North America Climate Summit (NACS) 2022 on 20-22 September, an official accredited event part of the Climate Week New York City 2022 & UN General Assembly. The forum will hear from policymakers, businesses, and innovators who are leading the pack in building, scaling and collaborating on markets for net zero.
Stephen Donofrio, Managing Director of Ecosystem Marketplace at Forest Trends, will speak at the plenary session entitled 'Voluntary Markets: A Stepping Stone on Pathway to Net Zero.' He will set the scene for the session, which will hear from a panel of Voluntary Carbon Market (VCM) participants, including independent standards and leading NGOs, as they explore the major developments and future outlooks for the VCM in a Paris-aligned world.
More information on the forum plus a link to register can be found here.