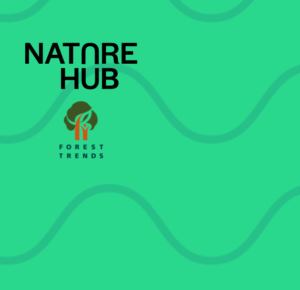 Apella, 450 E 29th Street, New York, NY 10016
March 22-23, 2023 | New York City
On the sidelines of the UN 2023 Water Conference, the Nature Hub will bring together NGO, corporate and public sector leaders for official off-site sessions, informal meetings, conversation and an evening cocktail social. We are hosting three events at the Nature Hub and members of our team will be in attendance both days.
Tune into the Nature Hub Livestream here:
March 22: https://youtube.com/live/6jiXNhpyjZM
March 23: https://youtube.com/live/zEuD_OBIiws
Lessons Learned on Accelerating and Scaling Nature-based Solutions for Water
Thursday, March 23
2:00pm – 3:15pm EST (in-person)
Ambition on nature-based solutions (NBS) for water security is ramping up around the world as policymakers, water managers, and water users recognize its huge potential. While there are many successful cases of NBS, experience is limited when it comes to bringing these solutions to scale.
Fortunately, early adopters of NBS, such as Peru, are starting to generate valuable lessons for scaling-up NBS for water security. With support from the Natural Infrastructure for Water Security Project, led by Forest Trends with support from USAID and Canada, Peru is moving a portfolio valued at over USD 300 million in new investments in NBS for water to implementation.
We are sharing key lessons learned from this experience to date at the Nature Hub at the UN Water Conference, with even more to come in an upcoming report series.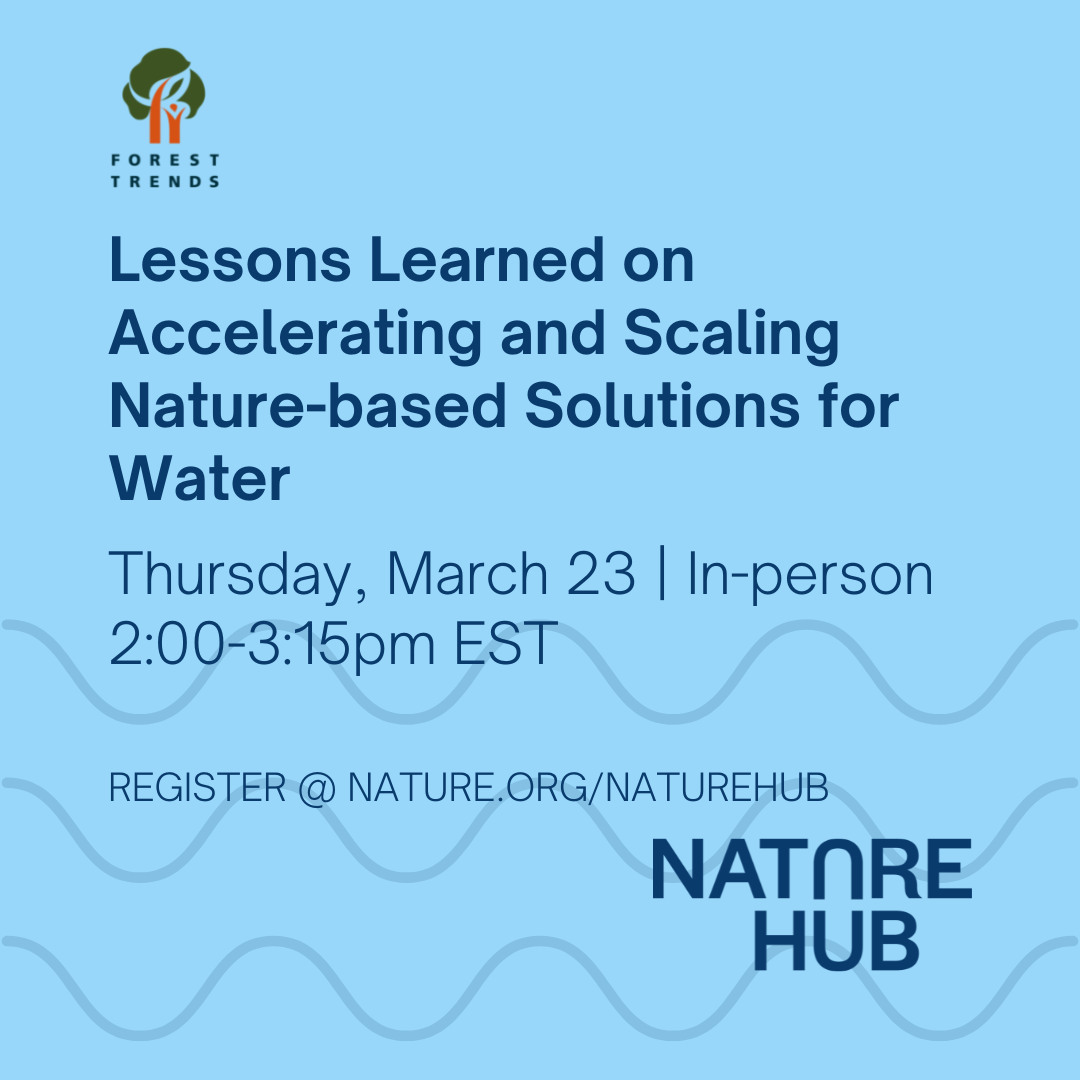 New Report Workshop: State of Finance for Nature-based Solutions for Water Security
Thursday, March 23
9:30am – 10:45am EST (in-person)
While new reports on NBS finance have covered global financing for broad categories of NBS such as forest management, biodiversity finance, or nature markets—include agriculture and timber commodity markets—they don't allow us to answer one critical question: Is the growing interest in nature-based solutions for water translating into more investments on the ground?
Forest Trends and The Nature Conservancy are partnering to produce a new global report on the State of Finance for Nature-Based Solutions for Water that will help policymakers, practitioners, and communities understand the state of play and how it has changed over the last decade. The report will be launched in August 2024.
In this workshop, Forest Trends and The Nature Conservancy invite potential partners of the new report to express interest in supporting or contributing to the report.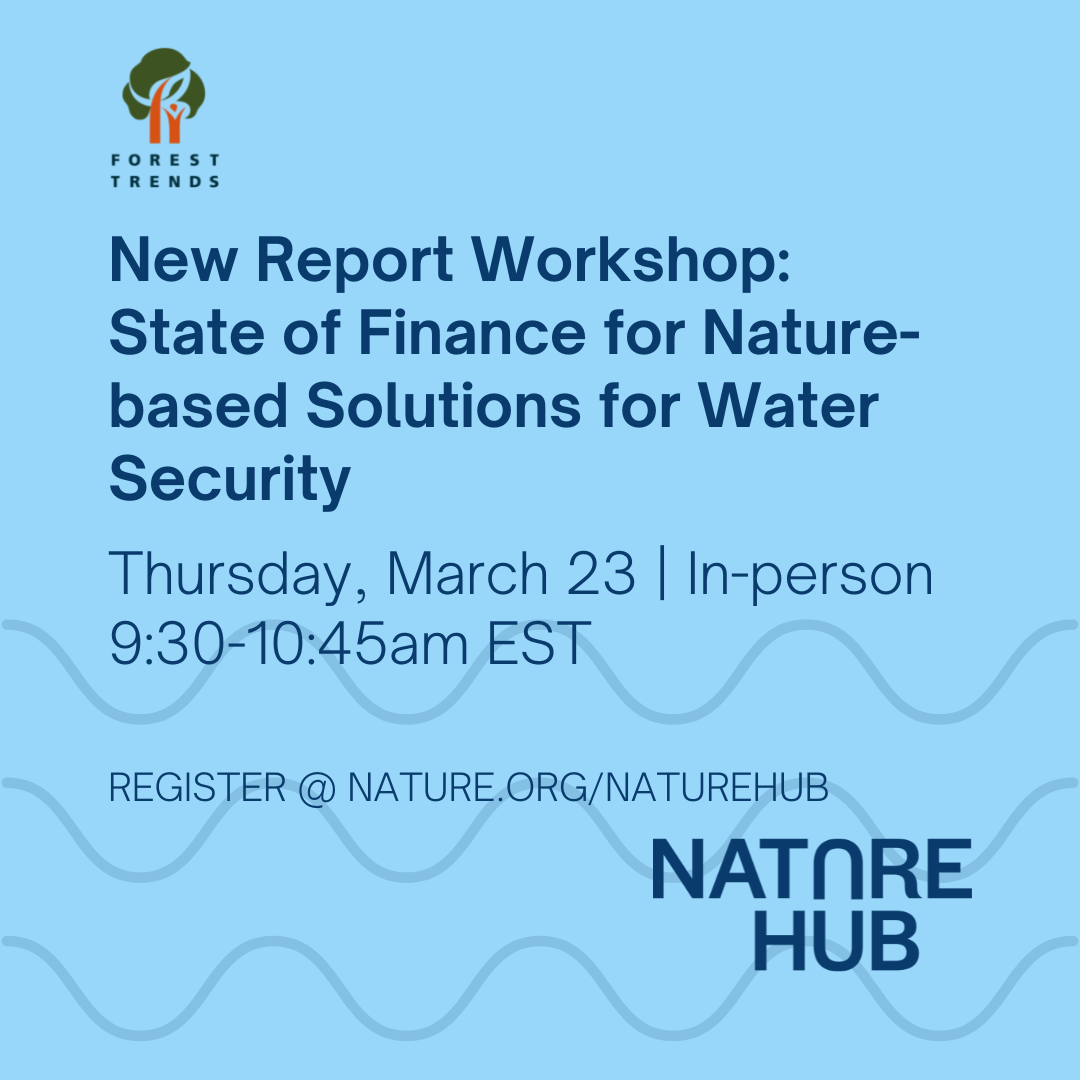 Adapting with Nature: A Global Call to Action on Nature-based Solutions for Water Resilience
Wednesday, March 22
2:00-3:15pm EST (in-person)
This event will explore the role of nature-based solutions (NBS) in helping cities, companies, and farmers adapt to increasing hydrologic variability resulting from the climate crisis and other drivers such as land use change. 
It will explore five strategic areas of focus for widening the adoption of NBS at all scales: policy, finance, national planning, capacity development, and continued research and innovation. It will provide a deeper understanding of the strengths and limits of NBS in improving adaptation and resilience outcomes, how to better integrate assessment, planning and management of NBS into the suite of solutions, and where the gaps remain to help maximize nature's potential for adaptation. 
The session will bring together global NBS experts, local leaders, stakeholders, and institutions focused on supporting people to adapt to climate change impacts to demonstrate how and where working with nature can help people adapt to water-related impacts of climate change.