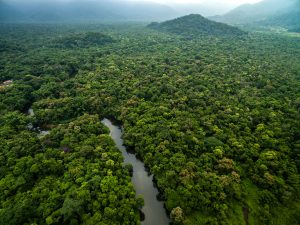 Hotel Casa Amsterdam, Eerste Ringdijkstraat 4, 1097 BC, Amsterdam, Netherlands
November 1-2, 2022
Hotel Casa Amsterdam, Eerste Ringdijkstraat 4, 1097 BC, Amsterdam, Netherlands
This two day business conference held by the Innovation Forum will debate and showcase real world solutions to the most pressing and urgent challenges in commodity supply chains. It will examine what's driving value chain change and how business is working to deliver on increasingly difficult sustainability targets.
There will be four key focus areas: forests, farmers, land, and livelihoods, with which the forum will frame its discussion on how to build community resilience and tackle supply chain emissions.
Stephen Donofrio, Managing Director of Ecosystem Marketplace at Forest Trends, will speak at two sessions:
November 1, 2:20-3:30pm CET: "Agroforestry: Cross commodity examples of implementation challenges and opportunities"
Stephen will moderate this session, which will assess the practical steps for business to navigate incoming legislation, engage and incentivize local communities and effectively implement a forest positive approach.
November 2, 9:45-10:15am CET: "Carbon markets, REDD+ and land preservation, rehabilitation and enhancement projects: When is the supply credit crunch due, and what are the solutions?"
As an expert panelist, Stephen will contribute to a discussion on the impending supply credit crunch and the solutions available to develop the scaled, credible, transparent and verifiable carbon market the world needs.
More information on the forum can be found here, and a link to register can be found here.