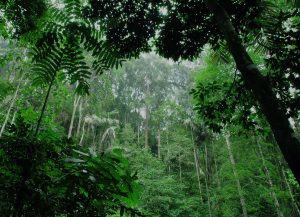 Virtual
Catch an expert discussion on Why a "green gigaton" mobilization of tropical forest finance requires inclusive, equitable, and collaborative partnerships, on the last day of this year's Global Landscapes Forum (GLF) Amazonia Digital Conference: The Tipping Point, hosted by the Green Gigaton Challenge (GGC).
The session will take place on Thursday, September 23, 2021  | 8:30 am – 10:00 am ET
To register for this year's GLF Amazonia Digital Conference, taking place Tue., Sept. 21 – Th. Sept. 23, and attend the GGC session, REGISTER HERE
On Thursday, November 19, 2020, Forest Trends teamed up with leaders at the United Nations REDD Programme (UN-REDD), the Emergent Forest Finance Facilitator (Emergent), the Environmental Defense Fund (EDF), and the Architecture for REDD+ Transactions (ART), to announce and launch The Green Gigaton Challenge: Bringing REDD+ to Scale, with the aim of mobilizing enough investments to transact one gigaton of high-quality jurisdictional REDD+ emissions reductions per year by 2025.
To learn more about the Green Gigaton Challenge, visit: https://www.greengigaton.com/