Lima, Peru
The goal of this series of public and private meetings was to explore, and advise on, opportunities for payments for ecosystem services with Peruvian governmental authorities. Specific issues included legal and policy needs, management of financing, and valuation of environmental services to protect watersheds and maintain water quality.
A small private meeting–between MINAM, SPDA, Peru's National Water Authority and Congressional Environmental Commission, and the Tropical America Katoomba Group Advisory Committee–allowed for in-depth discussions on challenges, lessons learned, and technical issues associated with developing payments for ecosystem and watershed services.
A public seminar and reception provided a forum for information sharing with a broader group of players in the Peruvian environmental community on these key issues.
Agenda
Click HERE to access the full event agenda.
(In Spanish)
Background
Deforestation and water protection are two of the leading environmental challenges that are of increasing importance to governments around the world, including in Peru. The government of Peru, through its newly created Ministry of Environment, is now exploring the use of economic mechanisms such as Payment for Ecosystem Services (PES) to address these key issues.
PES open new avenues for funding the conservation and restoration of critical natural ecosystems. Reducing emissions from deforestation and forest degradation (REDD) has become a leading point of negotiation on the agenda of the UN Framework Convention on Climate Change that will meet later this year. National, regional and local payments for hydrological services are also gaining momentum throughout the world.
In this context, Tropical America Katoomba Group with its member Sociedad Peruana de Derechos Ambientales (SPDA) convened a morning meeting with Peru's Ministry of Environment to discuss opportunities and challenges for payments for ecosystem services. In the afternoon, Forest Trends, SPDA, the Katoomba Group, Pacific Pir, and the Ministry of Environment also co-hosted a well-attended public event on Emerging Opportunities in Payments for Ecosystem Services and Hydrological Resources.
These meetings focused on assessing and sharing information about:
Political context and evolving discussions in Peru around PES, climate change, and REDD;
Relevant policy mechanisms for improving watershed protection services and water quality;
Status of PES law and policy in Peru, and examples from elsewhere in the world.
Partners and Sponsors

MINAM, SPDA, Forest Trends, Katoomba Group, and Pacific Pir invited more than 300 people to the public meeting, including representatives of international development entities, foreign embassies, NGOs, Peruvian government ministries, project developers, academic institutions, and other stakeholders. Many of those invited attended the public seminar, filling the meeting space to capacity.
Presenters
The environmental policymakers that participated in the meetings included:
Rosario Gomez, Vice Minister of Natural Resource Strategy;
Eduardo Durand, Director of Climate Change, Desertification, and Hydrological Resources; and
Fernando León, Director of the Office of Evaluation, Valuation, and Finance of the Natural Heritage, who also represented the Ministry of environment at the public meeting.
Katoomba Group members that participated included:
Manuel Pulgar-Vidal, Executive Director at Sociedad Peruviana de Derechos Ambientales;
Jose Luis Capella, Director of the Forestry Program at SPDA;
Michael Jenkins, President of Forest Trends;
Marta Echavarria, Director at EcoDecisión;
Carlos Muñoz-Piña, Director of Environmental Economics and Public Policy Research at the Instituto Nacional de Ecologí­a.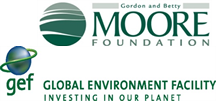 Organizers and Sponsors:
The meetings were hosted by MINAM, Forest Trends, SPDA, and Pacific Pir, and funded by the UNDP Global Environment Facility and the Gordon and Betty Moore Foundation.
Results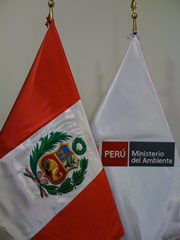 Forest Trends presented the preliminary findings from its State of Watershed Payments Report: An Emerging Marketplace which reviewed programs relating to water quality trading and watershed protection throughout the world. The general description of the programs underway included a summary of leading lessons and pathways forward.
With active participation of members of the Tropical America Katoomba Group who have developed specific PWS schemes in their countries, the group discussed details of PWS design and implementation. Peruvian policy makers, and stakeholders from other sectors, were able to ask questions and present their concerns. The audience showed great interest in learning more about specific programs, such as the water trust fund that is currently in negotiation for Lima and how draw on insights from other existing funds in Ecuador and Colombia, as well as the Mexican Hydrological Payments Program.
Overall, the session enabled the government to learn from PWS experiences elsewhere and ways in which market-based mechanisms could be used to the country's best advantage. The sessions also provided the opportunity for Peruvian decision-makers to stay informed of current developments in the region and around the world.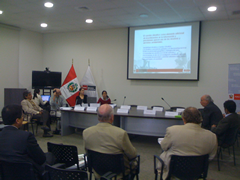 As Peru moves forward with various PES initiatives, it will continue to be important to facilitate coordination and cooperation between government and civil society; distinct government bodies at the national level; national and regional governments; and civil society groups. Maintaining robust discussions will be a key element in enabling equity, effectiveness, and sustainability in any emerging PWS scheme over the long term.