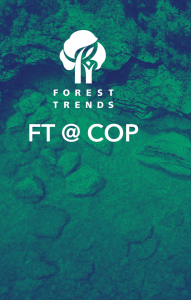 Sharm El Sheik
November 16, 2022 | 12:15-1:45pm CAT
Location: Water Pavilion / Livestreamed on the COP27 Water Pavilion website and the Cairo Water Week YouTube channel
Conveners: GIZ, SuSanA, SIWI, WaterAid, Environmental Law Institute (ELI), Women in Water Diplomacy Network, Forest Trends, African Women Sanitation Professionals Network, Greening Mua Environmental Initiative, RAWSA, GWP Central America, WASHfin
This session will explore how women engaging in resilience strategies, adaptation as well as mitigation activities across sectors provides broader benefits to communities. It will reflect the insights gained from the practice and policy of water resilience and draw a diverse picture of female engagement and gender equality. By providing concrete examples and lessons learnt from Latin America, Africa and Asia and from different sectors, we will discuss the merits of and need for including women more actively in water-related climate adaptation and mitigation to make policies and activities more effective and enable true resilience.  It aims at centering gender equality and enhancing engagement on the application of an intersectional gender lens in water-related climate adaptation and mitigation policies and activities to enable inclusive resilience.
Speakers:
Tanvi Oza

, WaterAid

Elke Hüttner
Melita Grant, UTS and Water for Women
Fabiola Tábora, GWP Central America
Nada Elbohi, RAWSA MENA
Chaiwe Mushauko- Sanderse, SuSanA
Zenobia Quiruchi, GIZ Bolivia
Meena Bilgi, Women's Working Group on Financing for Development
Gena Gammie, Forest Trends
Julienne Ndjiki, SIWI
Dr. Zodwa Dlamini

, Women in Water Diplomacy Network Leadership Council Member

Malama Munkonge, AWSPN-ZC
Dr. Leticia Ackun

, AfWA

Maren Heuvels, SuSanA

Juliet Willetts

, UTS and Water for Women

Anton Earle, Director, SIWI Africa Regional Centre
A recording will be available on the Cairo Water Week YouTube Channel after the event.