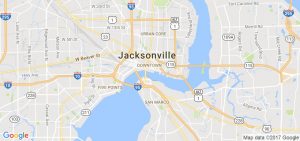 Jacksonville, USA
ACES: A Community on Ecosystem Services represents a dynamic and growing assembly of professionals, researchers, and policy-makers involved with ecosystem services. The ACES 2016 Conference brings together this community in partnership with Ecosystem Markets and the Ecosystem Services Partnership (ESP), providing an open forum to share experiences, methods, and tools for assessing and incorporating ecosystem services into public and private decisions. The focus of the conference is to link science, practice, and sustainable decision-making by bringing together the ecosystem services community from around the United States and the globe. ACES 2016 will bring together leaders in government, NGOs, academia, Native American tribes, and the private sector to advance the use of ecosystem services science and practice in conservation, restoration, resource management, and development decisions.
ACES 2016 will offer discussion on state-of-the-art methods and experiences relating to Ecosystem Services: Implementation Advances and Challenges.
Deadline to submit a proposal is March 31!
Follow this link for more information.