Beto Borges: We have been partners with Kurumi since its early days, which we're really excited about. We'd like to hear a little bit more about what inspired you to base your business off of partnerships with indigenous artisans.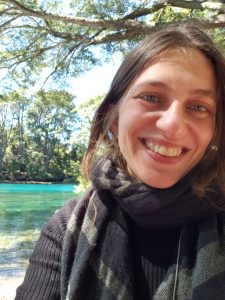 Paula Ellinger: Kurumi, which means "child" in Tupi-Guaraní, was born as an idea to provide alternative gifts for children that could combine the gesture of gift giving with the hope that the gift could also [contribute to] a better future, especially from the environmental point of view. Many times, products we buy for kids are made of plastics, which have a huge environmental impact as they are produced, and afterwards, disposed of. [There are] also health impacts from [plastic exposure].
So we were looking for ways to make gifts that have a positive impact. Maybe something that could help restore or conserve forests. And as I was thinking of ways to implement it, I reached out to Forest Trends to discuss the idea of how to make a positive impact on forests through children's gift giving.
That's when the connection to indigenous people started to become clearer because it's very well known that they are the best guardians of the forest and world's biodiversity.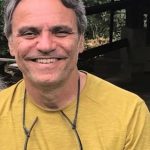 Beto Borges: When you reached out to me [about Kurumi], I really embraced that idea, especially in these times. It brings the question of "what can we do differently?" to the table, in terms of the environment, consumerism, and some of the patterns our society is struggling to break.
I'm a father of two. And I remember when my kids were little, seeing all this plastic stuff on every trip to the toy store. It would be great to hear your thoughts on the environmental and social impacts of the toy industry.
Paula Ellinger: I think every parent or grandparent I talk to shares the same experience of having a lot of toys at home. And most of the time, [they] are barely used, or not even opened. We know a plastic toy will be on planet Earth for around 500 years. But as I started to look into the issue, I was amazed by the size of the problem. Sales for the toy industry reached over US$90 billion in 2019. This is almost as much as the yearly climate finance goal that developing countries are asking from developed countries to fight climate change.
And from this huge market, around 90% of toys are made out of plastic. It comes back to a culture of consumerism, needing the fashionable toy. But trends usually change very quickly, which is why we see the toy industry growing – by 15% between 2014 and 2018. The global population of kids grew by 2% during that time. So our consumption of toys is seven times faster than global population growth of children. One thing this means is that there is increasing consumption per person.
Beto Borges: I'm wondering if you could give us an example of one of Kurumi's partnerships with indigenous communities and an example of what a sustainable, safe children's product looks like to you.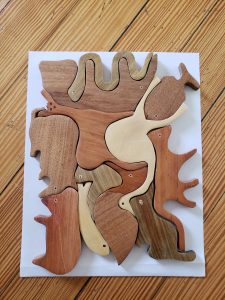 Paula Ellinger: We started working in Argentina first, because that's where I'm based. Together with Chris van Dam of Forest Trends and VinculArte, we started a partnership with the Wichí people. The Wichí are a very emblematic traditional group in the Chaco in Northern Argentina and are one of the biggest populations of indigenous peoples in the country. The Wichí come from a tradition of a seminomadic lifestyle and used to live by collecting fruits, hunting, and fishing. Today most Wichí live on small plots of land that are very different from their traditional territories.
And as you can imagine, without access to territory, they face issues with maintaining sustainable livelihoods. They have one of the highest rates of poverty in Argentina. The Chaco biome is also very vulnerable to climate change. But despite [these challenges], they manage and know their forests, the various species of trees, and their different uses. And they are magnificent artisans.
Beto Borges: I would also add that the Chaco is the second largest forest in South America, which has an enormous contribution in terms of climate change abatement. There are several indigenous communities there, and it's a very strategic region for Forest Trends. How have your early partnerships there been going so far?
Paula Ellinger: So we started working with the Wichí on a few prototypes, even during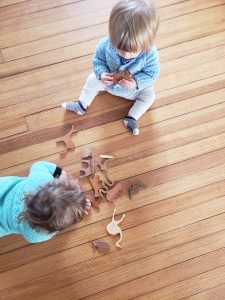 the pandemic. It was challenging because we have to use WhatsApp for all communication, which is not necessarily easy. One of our prototypes is children's cutlery made out of wood with an animal from the Chaco at the top. If a set of spoon and fork with a "Loro" (parrot), then parents can use a link to download child-friendly information about the species. There is also an artist statement with a picture. We co-designed all of this with VinculArte.
This product represents the positive impact we want to have in three ways: On the individual level, producing products that support child development, like motor skills when using cutlery. Second level is society: generating income for indigenous artisans and valuing their culture and work. We also support initiatives that can benefit the entire community, and we [eventually] want to reinvest more [in community-led] programs to enhance territorial management and forest conservation.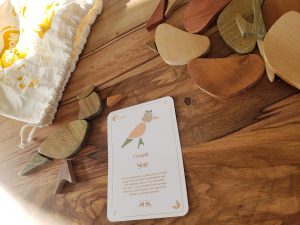 The third level is environmental impact. The wood cutlery is compostable, and it comes in a cotton bag. The wood used to produce the product is managed in an intensive and careful way – although it does not have a certificate. The collection will be launched in late July.
Beto Borges: We plan to support Kurumi's efforts to expand your work from the Chaco to the Amazon. Could you speak a little bit on what's next for Kurumi? You plan to work with indigenous woman artisan cooperatives there, correct?
Paula Ellinger: Yes, we are in the planning stage with Forest Trends to develop a process in the State of Rondônia, Brazil for a series of online workshops with local and indigenous people and to learn more about what they are already doing that could serve children.
Next are brainstorming sessions with communities to identify potential products for co-design and choose an idea for a small prototype, like we are doing now with the Wichí, to see if the products are commercially viable. We are also not ruling out digital products: a book, a workshop for children about indigenous music or tales.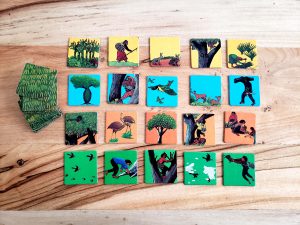 Beto Borges: So many good ideas!
Paula Ellinger: Another thing I want to mention is that while we're talking a lot about products that are made one by one, we always think about potential scalability. For example, in our work with the Wichi in the Chaco, we are already working with artists and industry to get images from a Wichí painter and make 500 units of a memory game. With each sale, we will generate income for the painter and for a small fund to reinvest in the territory. The ultimate goal is to use local knowledge, capacities, and sustainable materials, but also gain scale at the same time.
Full child product collection available at VinculArte, Compañeros del Monte, & via Instagram @kurumi.global
Press Release on launch of Kurumi
Background on Kurumi & its mission 
---
Viewpoints showcases expert analysis and commentary from the Forest Trends team.
Connect with us on Facebook and Twitter to follow our latest work.