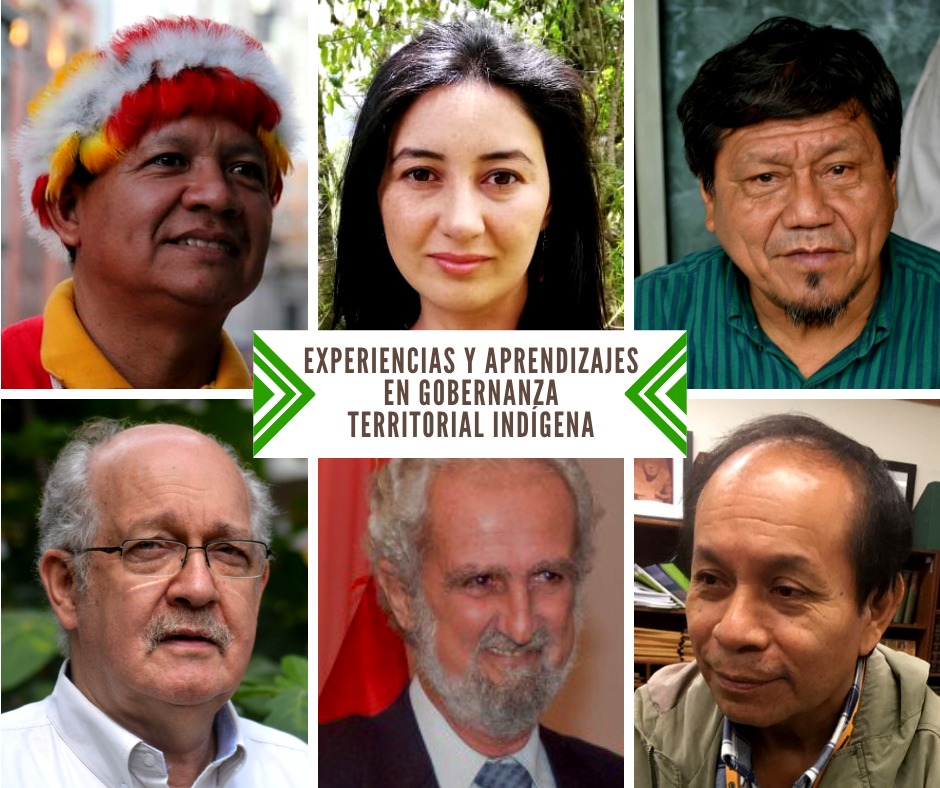 There are many voices behind the struggles that indigenous people in the Amazon face today, and they offer crucial lessons in asserting their rights over their lands and resources. This wisdom needs to be made available to current and upcoming generations of indigenous leaders. The new book, "La esencia de nuestra existencia hasta que el sol se apague. Experiencias y aprendizajes en gobernanza territorial indígena en la Amazonía,"[1] does just that, capturing the voices of 22 indigenous leaders from Colombia, Ecuador, and Peru, some of whom participated in Forest Trends' Capacity Building Program on Indigenous Territorial Governance (PFGTI).
This Friday, September 25th at 5pm EST, Forest Trends and Servindi will launch the book via webinar in Spanish (view on Youtube and Facebook), with the participation of several indigenous leaders, PFGTI graduates, and sociologists and anthropologists.
The book revolves around territorial governance, a multifaceted topic that involves gender, cultural revival, livelihoods and communal economy, and indigenous restorative justice systems. It  also contains first hand accounts of leadership challenges and experiences that were shared in the Capitalization of Experiences workshop hosted by Forest Trends and Servindi last November, with  support from NORAD NICFI. Capitalization refers to a methodology created in the 80s to capture lessons learned from resistance, and daily challenges indigenous people face today with the outside world (be it State, NGOs, or companies). This approach was born out of the need to document indigenous knowledge and experience in modern day contexts. As a compilation of collective knowledge from the workshop, the book will be a valuable tool in capacity building for indigenous leadership, but it can also serve as an important resource for allies who want to learn from indigenous resilience.

The essence of our existence, until the sun stops shining: A snapshot
When Haroldo Salazar Rossi, an Ashaninka leader from Peru, learned about the precarious conditions that neighboring communities were subjugated to by landowners, he decided to go undercover acting as mute and deaf person, risking his life to educate indigenous people on how they can protect their civil liberties. Haroldo knows that to address human rights violations, a community must be trained in legal matters and how to raise awareness, and support those who are most vulnerable.
In Colombia, Inga and Pastos leaders organized themselves to confront armed actors who were forcibly recruiting their youth and taking their lands and food. These indigenous communities found strength in their spirituality – through dialogue they were able to enforce their independent authority over the Revolutionary Armed Forces of Colombia.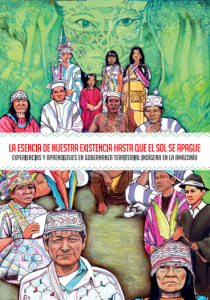 In 2008, the Matsés community in Peru organized to successfully defeat Pacific Stratus Energy, an oil firm bent on exploiting their lands. Wilder Flores tells how his community quickly mobilized to block access to the Yavarí-Yaquerana river the only access point to their territory – they tied their boats, armed themselves with spears, bows, and arrows, dressed in war paint, and invited journalists to document their defense. Wilder states that the Matsés experience shows the importance of channeling cultural identity and working with the media to raise awareness and gather support for their cause.
[
Keep Reading
]
[1] "The essence of our existence, until the sun stops shining: Experiences and lessons in indigenous territorial governance in the Amazon"
---
Viewpoints showcases expert analysis and commentary from the Forest Trends team.
Connect with us on Facebook and Twitter to follow our latest work.