---
This is part two of our series A Financial Architecture to Rebuild Carbon Sinks.
One: Carbon Sinks are Our Best Climate Hedge. So Where's the Money?
Two: How to Rebuild Global Carbon Sinks
Three: A New Forestry Investment Strategy for the Private Sector
---
Land-based carbon sinks – the forests, wetlands, and other ecosystems that pull carbon emissions from the atmosphere – are getting a lot of attention recently. That's because scientists have shown we now need "negative emissions" to meet the Paris target of keeping global warming under 1.5 degrees Celsius – a key tipping point for climate change.
Together, we need to restore our carbon sinks at a historic scale, by switching to sustainable forestry and agriculture, planting trees, restoring ecosystems that have been damaged, and protecting the wild places that are still intact.
But public and private finance for rebuilding our planet's carbon sinks is still too small, too uncoordinated, and arrives too late.
In this series, Forest Trends shows how we can move beyond piecemeal solutions and one-off projects, and create a complete financial architecture for natural climate solutions.
Read the first installment in this series.
In this article, we'll introduce you to the builders: Development banks and donors, country governments, agribusiness, private finance, NGOs, and you – our reader.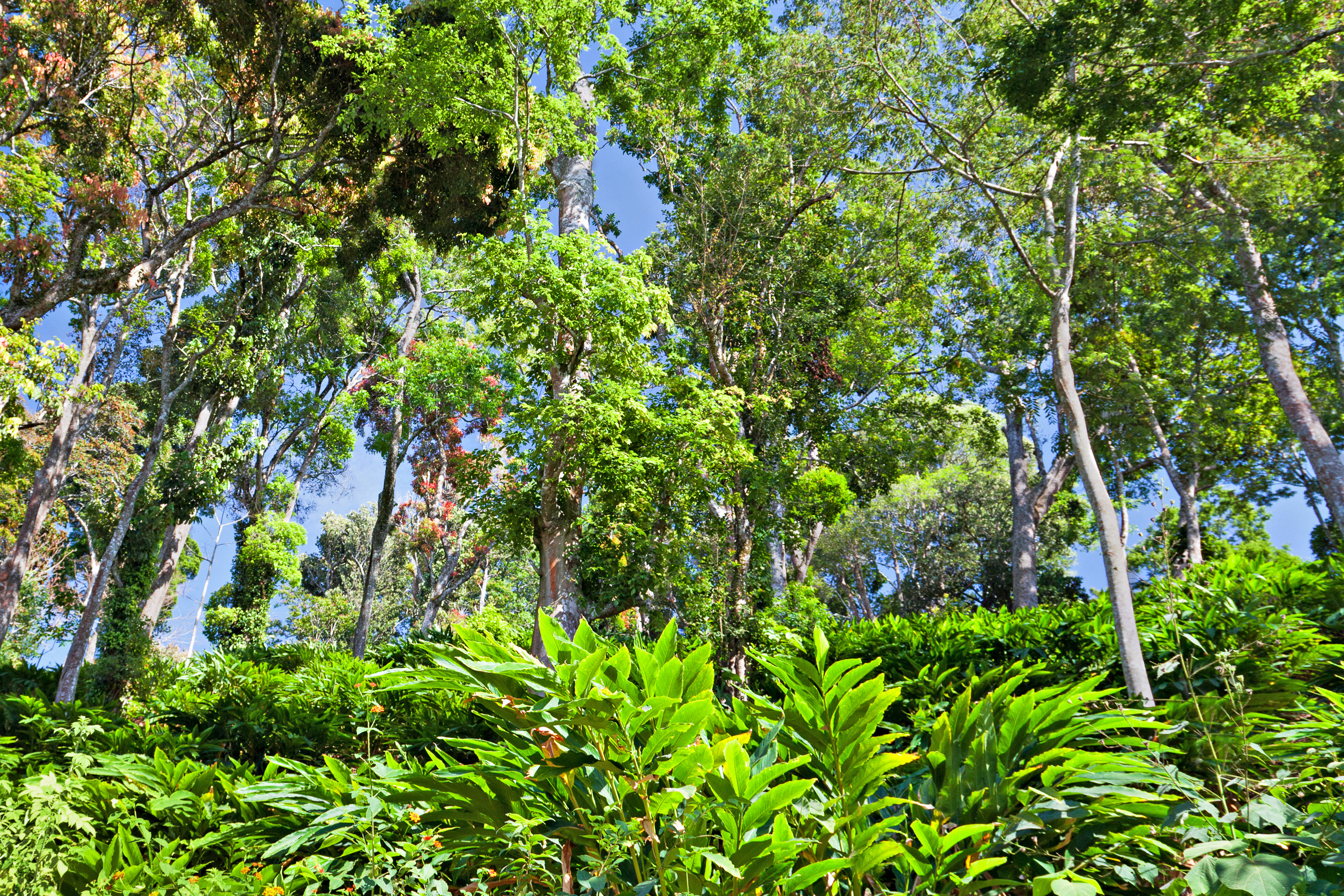 Mobilizing finance for forests and other carbon sinks requires that financial institutions, governments, companies, and communities all play a part in building the overall architecture. We'll consider this in greater detail in subsequent posts. But here's a introduction to the roles each will play.
MULTILATERAL DEVELOPMENT BANKS, BILATERAL DONORS, AND PHILANTHROPIC CAPITAL NEED TO:
Scale up REDD+ Payments for Performance. This is how we attach real economic value to the global public benefits that forest ecosystems provide. We can also do much more to create an enabling environment for international climate finance. For example, Forest Trends with our partners the Environmental Defense Fund, Vivid Economics and Earth Innovation Institute has suggested that the international community could introduce put options for public jurisdictional REDD+ results-based finance, support a clearinghouse for jurisdictional REDD+ credits, or develop enhanced bond structures to catalyze finance for forest-based NDCs.
Deploy blended finance tools at significant scale. Major, long-term, "leap of faith" commitments are needed in the form of grants, concessional loans, and guarantees to de-risk investments in sustainable forestry and sustainable agriculture. Concessional finance could be used to help reduce key risks and barriers to private investment, including due diligence costs, project development costs, and long-term risks such as law enforcement and governance risks.
Reward forest countries for creating an enabling environment for investments in sustainable forestry and climate-friendly agricultural production. This can be done through a combination of technical policy assistance, direct funding, and direct country leverage.
Make direct investments at the project or landscape level. Development and philanthropic finance must make direct, actual investments to help reduce risks, augment returns, and otherwise incentivize new private sector investments in sustainable forestry and agricultural supply chains.
Provide information on deals to encourage private investment. Public finance can also play an important role by providing reliable and up-to-date information on investment opportunities and risks. Better information can open up a sector that is otherwise difficult for investors to understand.
PRIVATE FINANCIAL INSTITUTIONS NEED TO:
Take a closer look at sustainable forest management and other productive investments that can help rebuild carbon sinks. Private capital is more naturally suited toward investments in productive forestry than in forest conservation or REDD+. But that's fine: carefully designed investments in productive forestry can deliver financial returns, verifiable emissions reductions, avoided deforestation, and social and ecological co-benefits. These investments can be scaled up further with support from public actors.
Avoid financing forest risk commodities, and explore opportunities for investments in deforestation-free commodity supply chains. This could include investment products aligned with the Sustainable Development Goals or zero/zero-net deforestation, green bonds, supporting sustainability certifications in traditional investment products, and directly supporting conservation initiatives.
Make direct investments in projects that meet the Production-Protection Compact. This means backing productive sustainable forestry and agriculture while simultaneously following through on forest protection goals. The Tambopata-Bahuaja REDD+ and Agroforestry Project is a great example.
FOREST COUNTRIES NEED TO:
Strengthen governance and transparency to encourage investments to rebuild carbon sinks. Without basic enabling conditions, the financial tail can't wag the real-economy dog. Market risks, poor legal and regulatory conditions, or lack of institutional commitment in-country can constitute an insurmountable barrier to large-scale financing.
Use public policy and finance to create both "carrots" and "sticks" to support livelihoods through productive agriculture while also meeting forest protection commitments – what we call the Production-Protection Compact.
Support technical assistance to producers on sustainable commodities production and certification, and assistance to jurisdictions on REDD+.
Consider the climate benefits of other landscape investments for water security or biodiversity. The wonderful thing about "natural infrastructure" is that it is inherently multi-functional. Why not leverage existing investments for multiple benefits?
OTHER COUNTRIES NEED TO:
Level the playing field for companies who have already begun acting on deforestation. Consumer country governments can reinforce existing voluntary commitments to eliminating deforestation from their supply chains. We have much to learn from measures that have been successful in excluding illegal timber from international trade.
Create policy and regulatory signals to drive demand growth for zero-deforestation commodities. Regulatory signals from governments promote investment in forests and demand for the products they provide. Import legislation by consumer countries is beginning to transform the global timber trade to keep illegal timber off the market, and it can work for other commodities, too. Public procurement policies can also help guarantee demand for producers of sustainable commodities.
Send clear signals on REDD+. As markets like California's cap-and-trade program and the forthcoming International Civil Aviation Organization (ICAO) market consider how to accept international REDD+ credits, forest countries need clear signals on market rules and likely demand for credits before they take steps to rebuild carbon sinks.
AGRIBUSINESS/COMMODITY BUYERS NEED TO:
Follow through on the zero-deforestation commitments that have already been made. Hundreds of companies have pledged to reduce their impact on forests by changing the way they produce or procure the "big four" commodities driving most deforestation: palm, soy, cattle, and timber & pulp. But many companies are at risk of failing to meet their commitments on schedule. TFA2020 has set out a clear and focused agenda for catching up. Read it here.
Step up finance and support for production changes on the ground. A recent report by Climate Focus and Forest Trends, commissioned by TFA2020, showed that consumer-facing companies are failing to share the costs of switching to sustainable production methods that could help protect and rebuild carbon sinks. Excluding bad actors from supply chains is not enough. Companies must be willing to provide investment capital and agricultural extension services – especially to smallholders – to move the needle.
Link supply chain investments to REDD+ Payments for Performance. Commodity buyers and agribusiness could demonstrate their commitment to zero-deforestation by committing funds ex ante to purchase voluntary REDD+ credits via a public-private fund structure. Having a clear line of sight toward future REDD+ payments from private actors and donors at scale would enable jurisdictions in forest countries to invest with more confidence in the transition to sustainable Production and Protection.
CITIZENS NEED TO:
Reward consumer-facing companies for making and following through on supply chain commitments to end deforestation. Without demand for sustainable commodities from consumer countries, deforestation will continue. You can find out which companies are taking action at Supply Change.
NON-GOVERNMENTAL ORGANIZATIONS NEED TO:
Provide technical assistance for local producers, landowners, and other in-country players so they understand sustainability and REDD+ requirements and can respond to demand.
Work with public and private actors on improving information on investments in land carbon sinks. The lack of information on risks, returns, and the investment environment is a barrier to wider engagement in sustainable forestry, sustainable agriculture, and other climate-friendly land use investments. In contrast, this type of information is available publicly in other sectors such as the renewable energy sector, where significant amounts of private capital have been raised.
Build out the tools and help incubate new approaches to finance tropical forest protection and rebuild carbon sinks. For example, Forest Trends is piloting new strategies for integrated financing for water, climate, and biodiversity outcomes in places like Peru. In Ghana and Brazil, we're working with local entrepreneurs, project developers, and international asset managers to explore ways of including small farmers in coffee and cocoa supply chains. Learn more about our innovative approaches here.
---
Viewpoints showcases expert analysis and commentary from the Forest Trends team.
Connect with us on Facebook and Twitter to follow our latest work.