The Brazilian Federal Government is preparing a new bill that will determine the structure of the Brazilian carbon market. With these discussions underway, it is essential to consider how this new regulation will affect Indigenous Peoples. At the heart of these discussions is Brazil's Ministry of Indigenous Peoples (MPI). President Luiz Inácio Lula da Silva made history by creating the MPI and choosing an indigenous woman, Sonia Guajajara, as Minister.
Responding to a request from the MPI, Forest Trends' Communities and Territorial Governance Initiative held a training course on "Climate Finance and Indigenous Peoples" for MPI staff and some of its authorities from June 14th to 16th. The training aimed to strengthen the capacity of the MPI to understand climate finance mechanisms, like carbon markets and jurisdictional REDD+ programs; how Indigenous Communities can benefit directly from these mechanisms; and what a rights-based, equitable, high-integrity carbon project or government program looks like in practice.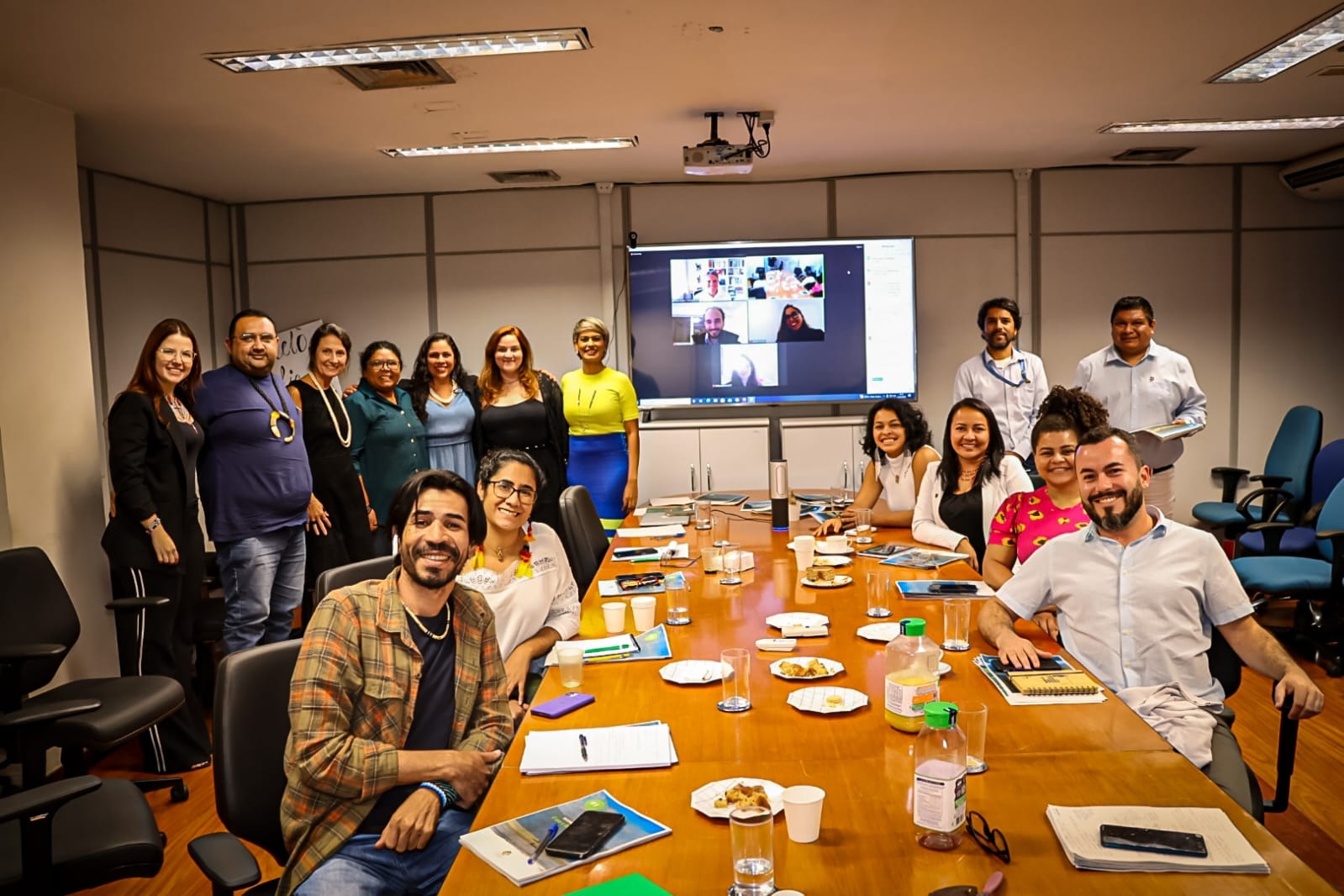 There are a total of 734 Indigenous Territories in Brazil, 496 of which are officially recognized through the demarcation process. This is equivalent to about 117 million hectares – almost 14 percent of Brazil according to data from the Instituto Socioambiental (ISA). Indigenous Peoples are in the front line of forest defense, facing threats of land grabbing, illegal activities and exploitation, and land conflicts. It is estimated that their territories contain about 58 percent more carbon per hectare than unprotected areas in the Brazilian Amazon. However, studies show that less than 1 percent of climate finance is directed to Indigenous Peoples and Traditional Communities in tropical countries. With its new regulation on carbon markets, Brazil can not only recognize Indigenous Peoples' carbon property rights, but also ensure that these rights result in economic benefits that reward their sustainable forest management, a critical part of climate mitigation and biodiversity conservation.
In 2009, the Surui Forest Carbon Project, launched by Forest Trends with the Surui people and other local partners (IDESAM, ECAM, Funbio and Kanindé), was the first indigenous-led conservation project funded through the sale of carbon offsets. The project dramatically reduced deforestation in the territory and provided direct climate funding for the Surui to begin implementing their 50-Year Life Plan, the Sete de Setembro Indigenous Land Ethnoenvironmental Management Plan.  Despite several challenges, the project set some important precedents. For example, a legal study concluded that the Surui people own the carbon credits on their land, and this was acknowledged by Funai, Brazil's indigenous affairs agency, during the discussion phase of the project. This recognition legitimizes all Indigenous Peoples in Brazil as owners of carbon credits and any other economic assets or environmental services resulting from projects developed on their lands. Indigenous land rights are guaranteed by the Federal Constitution, and this recognition allows them to obtain the economic benefits derived from these rights.
According to a 2012 recommendation by Funai, "resources from REDD+ should be considered property of the collectivity and should generate resources that are applied in activities of collective interest, such as education, health, sustainable economic alternatives, food security, cultural valorization, territorial protection, transportation infrastructure, communication, energy efficiency, and cultural and institutional efficiency."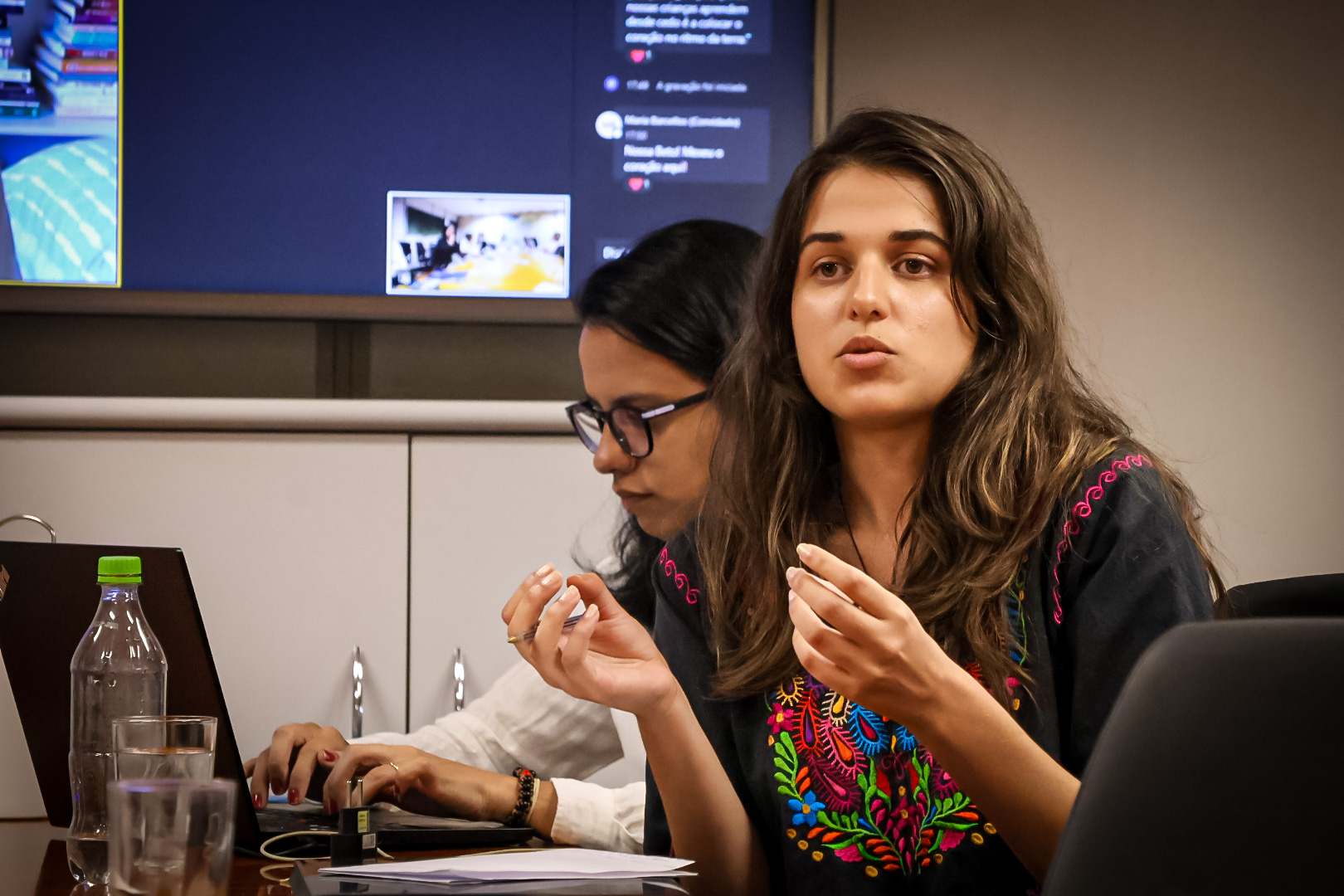 With growing discussions and initiatives around carbon finance mechanisms, such as jurisdictional and governmental programs and the voluntary market, it is critical to ensure the inviolability of Indigenous Peoples' rights to carbon credits when projects are developed on their lands. It is also crucial to ensure their rights to Free, Prior, and Informed Consent (FPIC); fair and equitable benefit sharing; and other safeguards. Climate finance projects can only demonstrate social and environmental integrity when they have the express authorization of these communities, as well as their participation in the design, implementation, and commercialization.
It is essential that all projects and Brazilian state government programs seeking or already receiving climate finance, such as the REDD Early Movers (REM) program or the new Reducing Emissions through Accelerated Forest Finance (LEAF) program, respect Indigenous Peoples' carbon rights and appropriately include them in full consultation programs. State governments cannot negotiate carbon payments that include Indigenous Territories without their express consent and full participation. This is important because the same carbon cannot be traded twice. If states negotiate the carbon on Indigenous Lands without their consent, the Indigenous People will not be able to do it themselves. A future regulation should also provide guidance on how to designate Indigenous Lands as federal conservation units (lato sensu) using mechanisms such as REDD+ and other state-level climate finance. Jurisdictional Programs cannot neglect the carbon property rights of Indigenous Peoples enshrined in the Federal Constitution without facing serious legal and market consequences.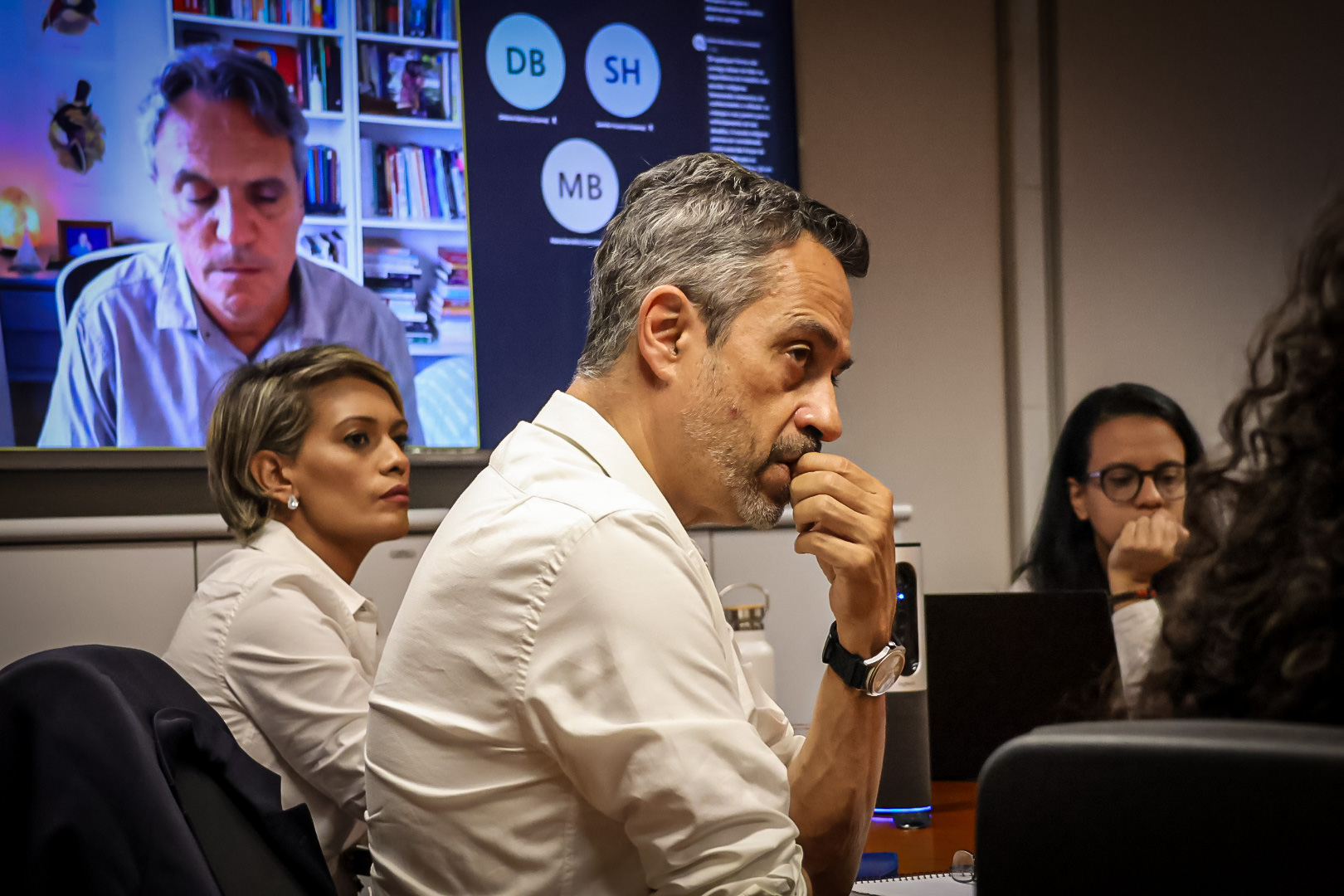 The MPI is concerned about the number of carbon projects currently being proposed in Indigenous Territories, as well as initiatives led by state governments in the Amazon. In response, the Forest Trends training focused primarily on how the MPI can analyze the challenges and opportunities for Indigenous Peoples with carbon finance from a rights-based approach. It highlighted Indigenous Peoples' rights to carbon credit ownership and key safeguards such as FPIC and other Cancun safeguards guidance.
Additional participants in the training included Greendata, who focused on methodological approaches to carbon finance; the Federal Prosecutor's Office, who discussed how to guarantee the constitutional rights of Indigenous Peoples in carbon finance; and Sales & Kesselring Attorneys – SKA, who presented on legal matters around climate change, the legal foundations for Indigenous Peoples' ownership of carbon credits, and contractual aspects of carbon projects in Indigenous Territories.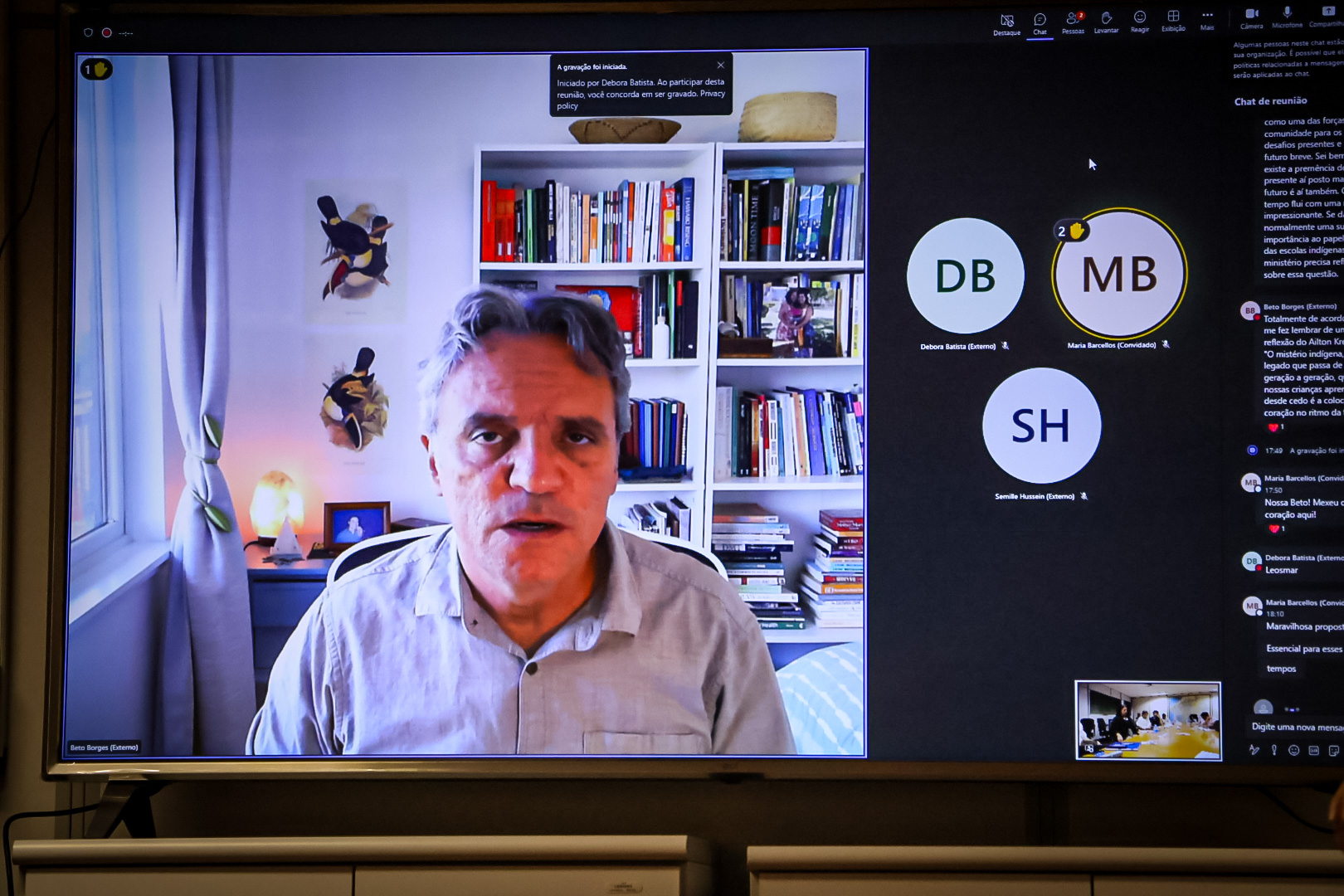 According to Ceiça Pitaguary, Secretary of Environmental and Indigenous Territory Management of the Ministry of Indigenous Peoples, "all the training and effort in this very important workshop improved our knowledge about these topics. The Ministry needs to position itself on these issues and we need to position ourselves with security. We try to continue learning and commenting on carbon markets and REDD+." The advisor to the Minister of Indigenous Peoples, Elis do Nascimento, also recognized that "the training brought important subsidies and knowledge about climate finance, meeting our request with quality. The knowledge and reflections from the training were fundamental to the analysis and discussions."
---
Viewpoints showcases expert analysis and commentary from the Forest Trends team.
Connect with us on Facebook and Twitter to follow our latest work.