What is the greatest driver of global deforestation? The answer may surprise you.
Illegal deforestation persistently undermines global efforts to fight climate change. For that reason, for nearly twenty years Forest Trends has pioneered new strategies for tracing the flows of illegal timber across the world, and for working in both producer and consumer countries to prevent deforestation.
Forest Trends was the first organization to show that commercial agriculture – the palm oil, soy, beef, and timber supply chains that stretch around the globe from tropical countries into your shopping cart – is responsible for over 70 percent of forest loss in tropical and sub-tropical countries. Much of that conversion takes place illegally.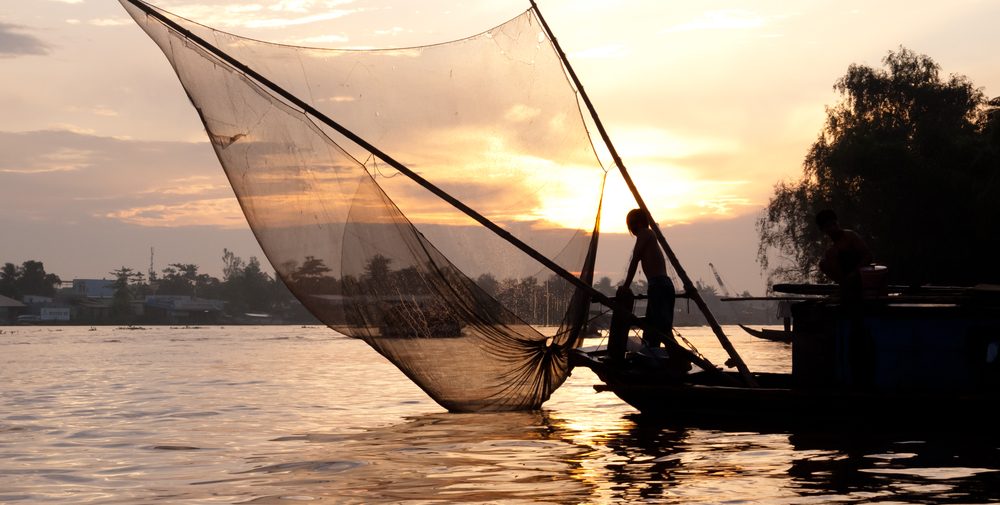 The Greater Mekong Region is at the heart of our work to prevent deforestation.
It's home to spectacular beauty, abundant natural resources, and more than 300 million people spread across Cambodia, Lao PDR, Myanmar, Vietnam, Thailand, and China. Yet the Greater Mekong has been gripped by conflict and political crises, creating in many places conditions ripe for illegal forest conversion.
Forest Trends is credited with first opening the dialogue with the Chinese government on China's imports of illegally harvested logs, nearly two decades ago.
Since then, we have helped to shape trade deals blocking exports of illegal timber from Vietnam and Laos, and were a driving force in harmonizing laws to prevent illegal timber imports into the US, EU, and nations in the Asia Pacific.
Our data on trade flows in illegal timber influenced a ban on unprocessed wood exports from Laos, resulting in a steep drop in illegal trade.
Most recently, with our work in Myanmar, Forest Trends is a pioneer in the new field of environmental peace-building.
Our founder and CEO, Michael Jenkins, and Director of the Forest Policy, Trade, and Finance Initiative Kerstin Canby recently sat down for a wide-ranging conversation on the history of Forest Trends' work in the Greater Mekong over the last two decades, and what may come next.
[This conversation has been edited for length and clarity.]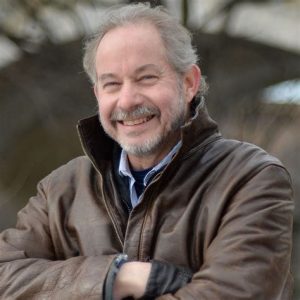 Michael Jenkins:  
We really began looking at forest conversion and illegality when we came to a realization that all the well-intentioned conservation projects in the world can't compete when illegal logging and commercial agriculture are so lucrative. There are very powerful financial incentives that you're up against. We knew we needed to find a strategy that addressed that if we wanted to prevent deforestation.
Kerstin Canby: 
Right. We also saw that where you found forest conversion, you also tended to find land rights abuses and corruption. We saw that poor governance could undermine good conservation policies at every turn, and hurt communities. That's why we've focused on governance issues from the beginning.
Jenkins: 
And of course governance is very complicated.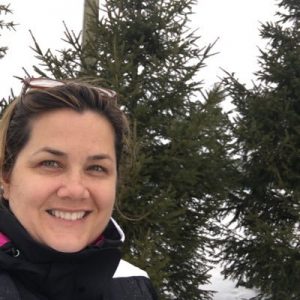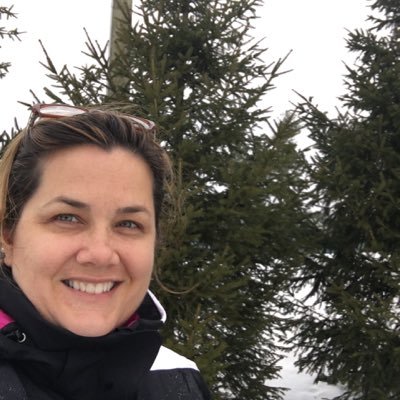 Canby: 
It's very difficult to root out corruption and build strong governance systems to manage forests sustainably and prevent deforestation. It will take years.
Our strategy has been to work at the problem from both ends: in producer countries in the Mekong Region we work with in-country partners to advocate for sound policy, transparency, and civilian oversight. We want governments of these countries to see illegal conversion and logging as a threat to their governments and economic growth. At the same time we work to put the squeeze on the trade in illegal timber at the consumer-country end.
By design, we're a small, nimble organization, so when we see an opportunity, that's where we jump. That's what happened with the opening in China.
Jenkins: 
When we started Forest Trends in 1999 we had this vision: if we recognize the economic values of nature, markets for ecosystem services will bloom, and we'll mainstream nature into commerce.
What happened instead was China had made a decision to ban logging in their forests around 1998, after some major floods in deforested areas in which lives were lost. And suddenly the map of timber flows changed.  Timber that was moving mostly into Japan and Europe almost overnight switched to China. It was coming from the Russian Far East, Southeast Asia, East Africa – all places with poor governance at the time. We saw there was a missing piece in our theory of change. We needed to move China as a consumer of timber to demand legality and sustainability.
Canby: 
Governments were drawn to payments for ecosystem services as a new idea, but as long as cheap illegal timber undermines you, payments for ecosystem services won't work to prevent deforestation.
We put together a series of papers in 2002 and 2003 tracking the footprint of the recent Chinese policy to stop harvesting timber domestically, showing the impact of Chinese demand on countries like Papua New Guinea, Laos, Cambodia, Mozambique, and the Russian Far East. We saw ripple effects. China was essentially exporting environmental damages to countries with weak governance, and making both legal and illegal trade channels into China even more lucrative.
---
"By design, we're a small, nimble organization, so when we see an opportunity, that's where we jump.

That's what happened with the opening in China."
---
That was a time of opening in China. At that time we had a good dialogue with the Chinese government, built through our previous work on grasslands policy. They were comfortable talking to us and saw us as researchers, not an advocacy group. Our reports focused on data, and we always worked with Chinese researchers to produce data with us.
That was why Chinese officials were willing to talk to us about illegal timber. It was a long trust building exercise.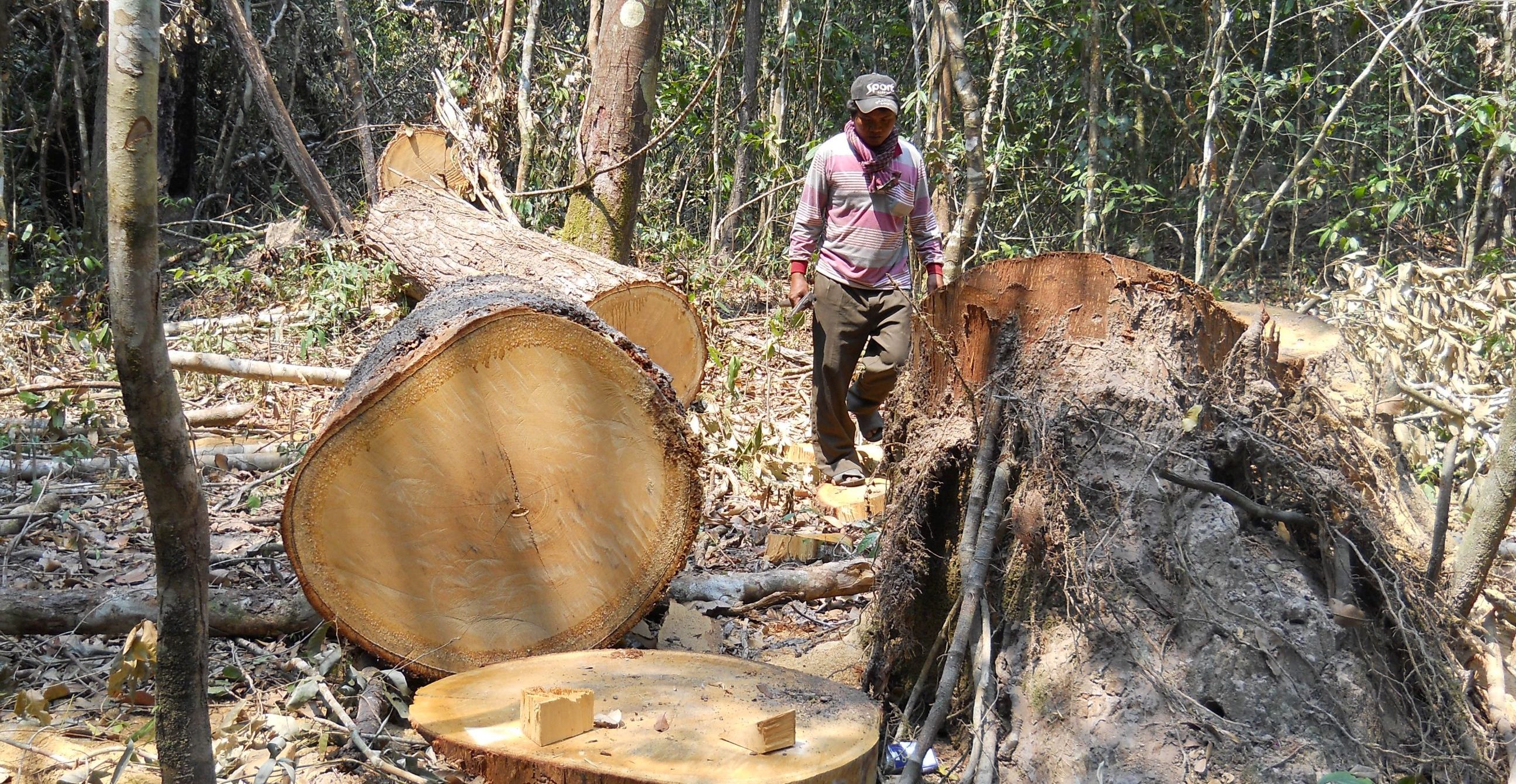 Jenkins: 
As a result of the harvesting ban, China was like this giant vacuum sucking up timber from around the world. That was the reality for a year or two. But what we discovered was that it was already starting to become the world's woodshop. Within a few years, it would become a major exporter. China would import illegal or high-risk timber from tropical countries and produce furniture for companies like Ikea, and export it to Europe and the US.
Trade flows are very dynamic. Even as China was beginning to engage in looking at illegal timber, we realized things were already shifting to Vietnam.
Canby: 
By 2006 or 2007, Vietnam was becoming a mini-China in terms of wood processing. Luckily, we've found that the government has been responsive. They're really working on putting in place strong regulations and traceability.
Over the years a lot of the wood entering China is starting to stay in China, especially high-value species. But Vietnam is still exporting a lot to the EU and US. That gives us more leverage through the EU Timber Regulation and the US Lacey Act. We can work from the demand side to put pressure on bad actors to prevent deforestation.
Jenkins: 
Asian countries, as they've become larger importers of timber, are also developing import regulations. We've seen this happen in China, Japan, [the Republic of] Korea, Vietnam, Indonesia, and Malaysia over the last couple years. The incentive structure is changing for companies to only deal in legal timber.
Canby: 
Of course, enforcement will be the key. But in places like Laos, where our trade data was one of the drivers behind the government banning the export of logs and sawnwood, regulations have been pretty successful. The government in Laos seems committed to addressing corruption in natural resource management. Cambodia is maybe another story.
---
"Much of the last remaining forests of Myanmar are located in the territories under the control of ethnic groups. It'd be like if California was controlled by rebel groups, but you were only talking to the federal government about forest management in California. It just doesn't make sense.

So we decided we were going to talk to the rebel groups."
---
Jenkins: 
When we started looking at these issues in Myanmar, we stumbled into an entirely new field – what we call environmental peace-building.
Canby: 
Myanmar was just opening up in 2014-15. We felt strongly from the beginning that any forest sector reform process also needed to be working with ethnic political organizations, even as fighting between their armed groups and the Union government continued.
Much of the last remaining forests of Myanmar are located in the territories under the control of ethnic groups. It'd be like if California was controlled by rebel groups, but you were only talking to the federal government about forest management in California. It just doesn't make sense. So we decided we were going to talk to the rebel groups.
Jenkins: 
Natural resources can be a driver of conflict. But they can also become a table for everyone to meet around. You're at the edge of democracy, at the negotiating table – forests become a way in.

Canby: 
Two ethnic groups that we've worked with have their own forestry departments, with their own policies and forest laws. We thought, if we work with them on their policies, we can put in seeds of ideas that will help them have forest policies that are up to international standards, and reflect local priorities rather than the priorities of the central government. Things like Free Prior and Informed Consent, traceability, and anti-corruption measures.
It gives these groups a clear negotiating stance when they're negotiating a peace agreement with the Union government.
Jenkins: 
Something like fewer than 15 percent of peace agreements cover resource use. But we know that natural resources can fuel violent conflict. As countries are going through the post-conflict peace process, we see an opportunity to create structures to ensure good governance, and to make sure that local populations are sharing in benefits from natural resources.
Canby: 
We want to put what we call "integrity mechanisms" in place before the vested interests arrive. Once someone gets put in charge of the forestry department and becomes a millionaire through corrupt means, they have the power to make sure anti-corruption measures are never put in place.
Jenkins: 
We can prevent deforestation long before it happens. It's a new way of thinking about these issues.
---
Viewpoints showcases expert analysis and commentary from the Forest Trends team.
Connect with us on Facebook and Twitter to follow our latest work.