October 30th, 2019 / 6:30 PM
Anderson House, Society of the Cincinnati
2118 Massachusetts Avenue NW, Washington DC
---
Forest Trends is turning twenty!
For two decades, Forest Trends has pioneered the idea that creating economic value in our forests and natural ecosystems is one of the most powerful strategies for protecting these places.
That idea has taken us to incredible places.
We incubated a fledgling movement promoting "natural infrastructure" for water and climate security in Peru that is now national policy. We've helped build supply chains in Southeast Asia that create new economic opportunities for rural communities and keep the region's vast forests intact. We launched a "Rainforest-to-Table" culinary movement in the Amazon working with celebrity chefs, scientists, activists, and entrepreneurs to protect the region's unparalleled biodiversity. And that's just our last few years!
Your attendance supports the next twenty years of Forest Trends' pioneering work.
EVENING PROGRAM
---
Please join us for an evening of inspiring ideas, music, art, and great food to celebrate all of our incredible partners and think together about the road ahead.
6:30 pm Drinks and passed hors d'oeuvres
7:15 pm World premiere of an original piece by Climate Music
7:45 pm "History is in the making" – A conversation with climate innovators [see our special guests below]
8:30 pm Dinner
SPECIAL GUESTS
---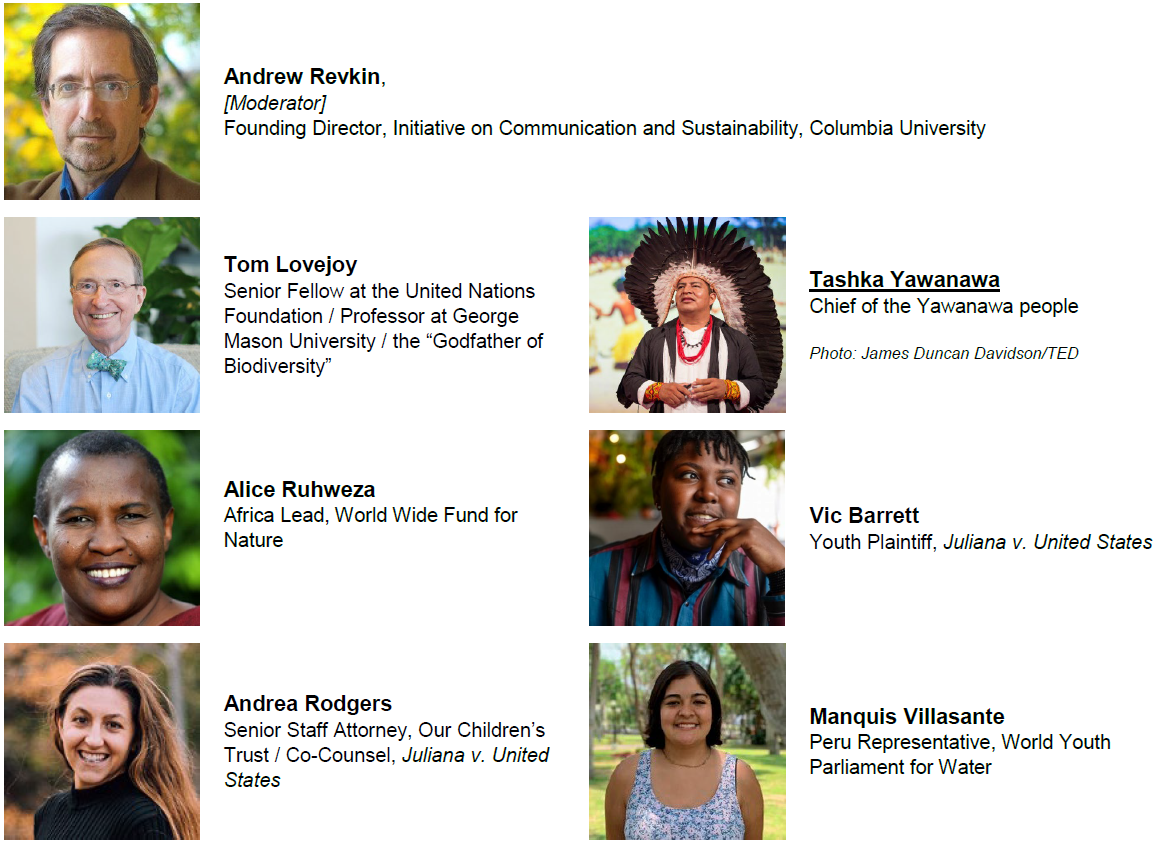 OUR HOSTS
---
Our special thanks to the evening's hosts.
Eleanor and Mark Bierbower
Elizabeth Littlefield and Matt Arnold
Samantha and Bill Guerry
THE ANDERSON HOUSE
---
Dinner will be served outdoors in the Anderson House garden, in a heated tent. Recommended attire is business festive.
Anderson House is located at 2118 Massachusetts Avenue, Northwest, between 21st and 22nd streets along Embassy Row in the heart of Washington's historic Dupont Circle neighborhood. Click here for directions.
Valet parking will be available.
Please get in touch if you have any questions about our 20th Celebration or special requests.
JOIN US AT THE ENVIRONMENTAL MARKETS AND FINANCE SUMMIT
---
In town for our anniversary celebration? We invite you to join Forest Trends and AEMI for a high-level gathering of public, private, and philanthropic communities working together to accelerate new investments and markets for sustainable forestry, agriculture, carbon, ecological restoration, and water resources management.
This working summit will advance a new agenda for cutting-edge financial and market tools for action on climate, forest loss, and nature-based solutions. Connect and network with leaders from corporations, local, state and federal agencies, regulators, consultants, providers, and users of offsets, policymakers, nonprofits and universities.
Environmental Markets and Finance Summit 2019
October 29-31, 2019
The Mandarin Oriental / Washington DC