<< Back
Charlotte Barber
Strategic Engagement & Business Operations Manager
Ecosystem Marketplace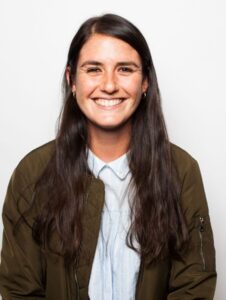 Charlotte has focused most of her career on program operations and strategic engagement roles working in the nonprofit, government and private sectors.  She has worked in South Africa with refugee and under-resourced communities doing research and delivering social services. In the US, Charlotte has spent time designing, implementing and scaling social responsibility and sustainability initiatives at nonprofit organizations and private companies. Most recently, Charlotte worked at a startup exploring ways to leverage blockchain technology to solve inefficiencies and build tech infrastructure in the voluntary carbon markets.
Charlotte received her Bachelor's degree in Public Policy from the University of North Carolina at Chapel Hill. She is currently based in New York City, where she was born and raised.
Sorry, there are no matching publications.
Sorry, there are no matching blog posts.