<< Back
Abel Aucasime
Leader, Integral Solutions
Natural Infrastructure for Water Security (NIWS) Project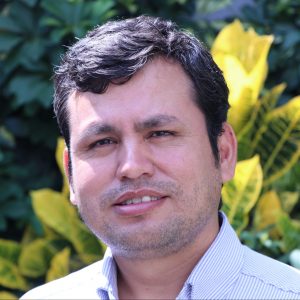 Abel directs coordination of integral solutions for water security for the NIWS Project. He has 18 years of experience in issues that link environmental management and strategic development of natural resources.
Notably, he has promoted and participated in the design and implementation of public and sectoral policies aligned with territorial policies and developed sectoral planning and technical instruments within the framework of the National Environmental Management System (SNGA) in Peru. He has also provided technical advice on the following topics: governance and implementation of public institutional management, results-based budget management, management of public and private projects in biodiversity and environmental conservation, environmental financing, environmental information management, evaluation and valuation of ecosystem services, and others. Abel has a degree in Biology with a specialty in Natural Resources and Ecology from the National University of San Cristóbal de Huamanga.
Sorry, there are no matching publications.
Sorry, there are no matching blog posts.